The New iPad Cometh 8 am Friday, March 16: What You Need to Know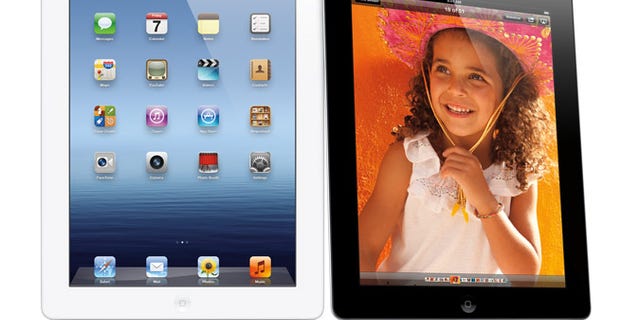 NEWYou can now listen to Fox News articles!

Campers, get your tents packed! Online shoppers, start your carpal tunnel exercises! The all-new Apple iPad is coming to Apple stores physical and digital in the U.S., Canada, France, Japan, Switzerland, and several other countries at 8 am local time Friday morning.
Apple CEO Tim Cook mentioned the third-generation iPad would be available on March 16 during last week's signature keynote, but the specific time and list of countries are new details.
If you're debating about buying the tablet, here's an extensive list of resources to help you figure out if you should buy the iPad.
New iPad vs iPad 2: Which Tablet Should You Buy?
Available in both Wi-Fi-only and 4G LTE flavors, the next-generation iPad takes on the original price of the iPad 2--$499 for 16GB/Wi-Fi. Now the Wi-Fi iPad 2 starts at $399, but it lacks the new Apple slate's super-high definition display and quad-core processor. Should you opt for an iPad 2 instead of the third-generation iPad?
Where to Trade in Your iPad 2?
With a cash injection from trading in your iPad 2, the new iPad might be a no-brainer. Here's what you can get with the cash-for-iPad 2 deals at Amazon, eBay, and Game Stop.
New iPad Hands-on: Seeing is Believing
Just how much does screen resolution matter? A lot--especially when we're talking about a 2X boost from 1024 x 768 to 2048 x 1536 pixels. Not everyone needs a display with that level of pixel density and clarity, but it should be noted that that spec is unmatched by any other tablet on the market.
Best Apps for the New iPad
Certain applications will look--and perform--better on the third-generation iPad too. We're not just talking about the iPhoto app Apple has enhanced for the new slate, either. The list includes updated versions of the already-impressive Infinity Blade and new creative tools for Garage Band and iMovie.
10 Hottest New iPad Cases
For those committed to purchasing the new iPad, don't neglect to protect it with a fitted case. Adding a Bluetooth keyboard isn't a bad consideration either.