Tech treasure in your attic? Here's a quick guide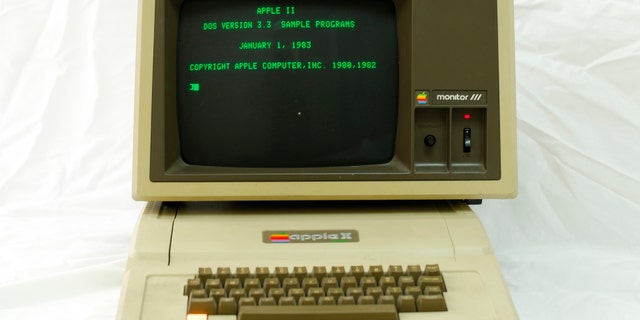 NEWYou can now listen to Fox News articles!
You might want to take another look at that computer gathering dust in your attic.
Auction house Bonhams has curated a list of ten "antique" technology gadgets, "whose value often goes unnoticed by owners," according to home services app Handy, which commissioned the initiative as a guide for Americans to spot valuable pieces of technology squirreled away in their homes.
Handy "hopes to stop people unwittingly throwing away valuable pieces of tech, like the unfortunate woman who, in 2015, found an Apple 1 computer in her garage – and took it to the recycling dump," Handy said in a statement.
APPLE-1 COMPUTER SOLD AT AUCTION FOR $905,000
If you discover something that could be a technological treasure you can submit it for possible appraisal by Bonhams' experts:
List highlights
RCA TRK-12, 1939: "Mirror-lid televisions from the 1930s are amongst the world's rarest and oldest TV sets," Bonhams said in a blog post. At the 1939 World's Fair in New York, this was one of the first TVs shown to the public. About 1,600 units were produced, "the most of any pre-war television." At a 2009 auction by Bonhams, a 1939 RCA TRK-12 was sold for $5,900.
Kenbak-1 Computer, 1971-74: Said to be the "world's first personal computer." Only 50 were built and only 14 are believed to still exist today. At a 2015 auction by Bonhams, a Kenbak-1 was sold for $31,250.
ARE FOLDABLE SMARTPHONES NEXT? SAMSUNG'S ON IT
Enigma Machines, 1920s-1940: The Enigma machines were electro-mechanical "rotor cipher machines" developed to protect diplomatic and military communications. There were orders to destroy the machines at the end of WWII but some were recovered from Germany and other Nazi-controlled countries. American GIs even brought them back as souvenirs. At a 2016 auction by Bonhams, a 1943 M4 4-rotor Enigma machine was sold for $463,500.
Apple I Computer, 1976: This is the coveted Apple Mac progenitor designed and built by Apple co-founder Steve Wozniak in 1976. At the time, it had a list price of $666.66. Only 66 authentic Apple I computers are known to still exist, according to Bonhams. At a 2014 auction, an Apple I computer motherboard was sold for $905,000.
Apple II Computer: note that the first series of the Apple II Computer (1977-1981) has value too. About 40,000 of these were sold worldwide. At a 2011 auction on eBay, a 1977 Apple II was sold for $6,100.
FOR THE LATEST TECH FEATURES FOLLOW FOX NEWS TECH ON FACEBOOK
Zenith "Companion" Portable Radio: Zenith, one of the last the great American TV manufacturers, made lots of electronic products, including radios. The Companion is "widely regarded" as the world's first true portable radio, according to Bonhams. At a 2014 auction on eBay, a 1924 Zenith "Companion" Portable Radio was sold for $12,000.
Snow White PlayStation 2, 2001: This is the 'Snow White' version of the PlayStation 2 with its matching controller. It "can often be mistaken for the standard white, classic PS2, because the two are identical except for a glossy 'automotive' (also known as 'ceramic') pure white paint scheme," Bonhams said. Only 666 units of this console were made for each region. At a 2016 auction by Catawiki, a Snow White PlayStation 2 was listed at $780 – $1,180.