Tech program taps into autistic talent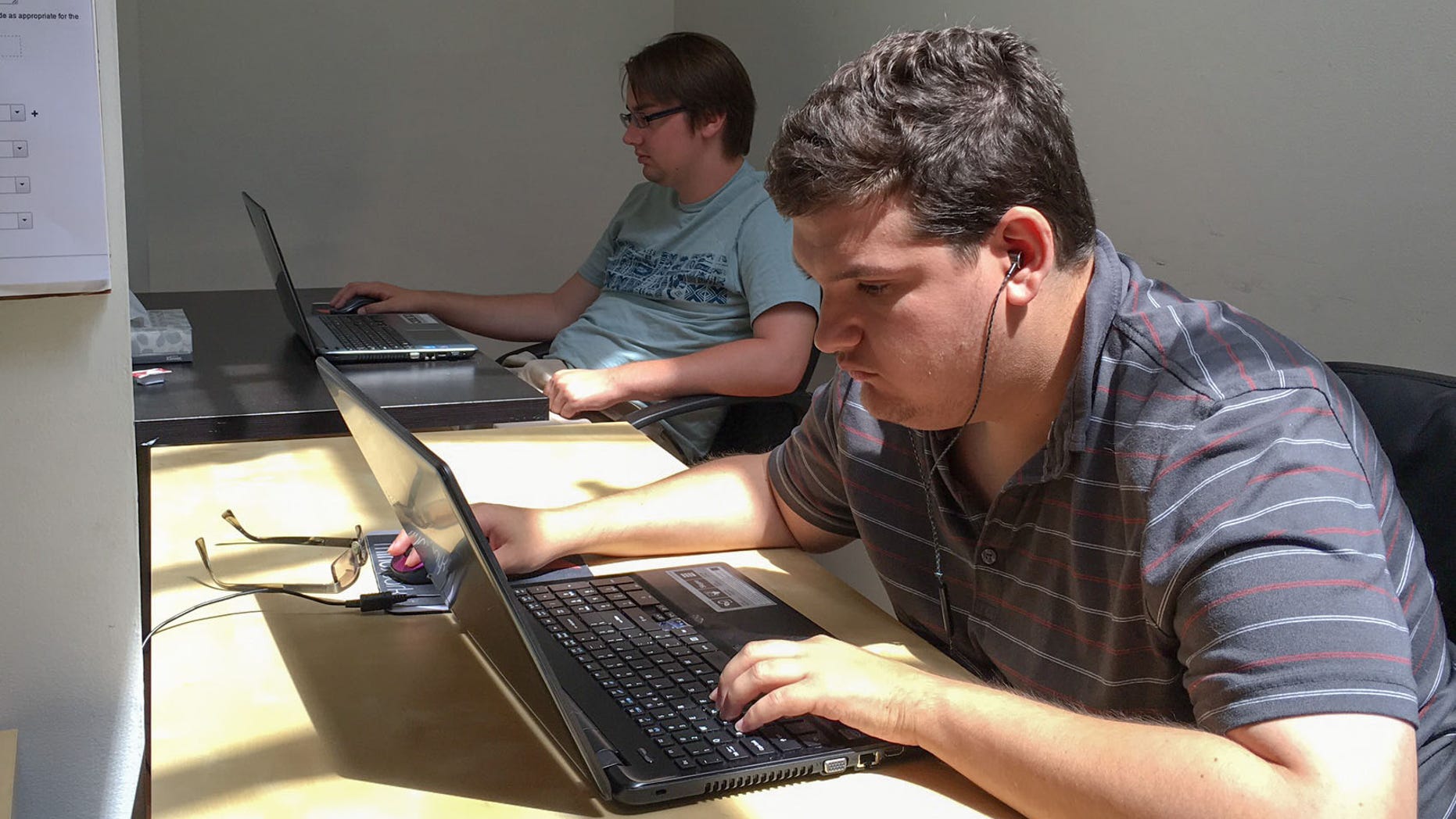 For most Americans, turning 21 means achieving all the rights and privileges of adulthood. But for young people with special needs, the countdown to 21 is a daunting one. Twenty-one is when they age out of traditional educational services and programs, leaving families scrambling to pin down what their next chapter will be.
It's a particularly trying milestone for young adults with autism, who often have special talents but lack the social skills they need to work with others. The Santa Monica-based software testing firm MindSpark has introduced a program that taps into those talents and provides a way for these young adults to thrive at a job and stay gainfully employed.
MindSpark addresses the frustration of knowing that skilled adults with special needs often can't utilize their talents once their schooling is completed, said Chad Hahn, MindSpark's co-founder.
Hahn first noticed the second-nature technology strengths specific to autistic adults while observing his wife's work with special-needs students at UCLA. Watching them display innate strengths in pattern recognition, attention to detail and the ability to focus inspired Hahn to dig deeper. He suspected software testing might provide them with a worthwhile career, and his hunch was spot on.
"I wondered if we could teach [software testing to] people with [those] raw talents, and I've been able to prove we could do it," he said. MindSpark Training Academy was created to take the students' raw talent and translate it into real-world careers in the industry. MindSpark, though still in its early stages, has contracted with several Fortune 500 companies.
"There is an opportunity to grow the business and drive social change and solve unemployment problems for individuals with these talents," Hahn said. "The business model followed."
MindSpark estimates that there are 2 million American adults with autism, that 80 percent of them are unemployed and that 50,000 autistic youngsters age out of the system each year. For these reasons, viable employment options could not have come at a more pressing time.
Other companies, too, are calling on autistic adults to come aboard. Last year, Microsoft announced a program that would benefit directly from skilled autistic adults. Walgreens and SAP also have rolled out the welcome mat, encouraging autistic adults to apply for jobs.
To date, MindSpark's neurodiversity program employs 35 adults, 30 of whom are on the autism spectrum. Hahn says his workers provide a more localized human interaction for services that are traditionally located offshore or in a different time zones, and his client satisfaction is high. "We are an organization that can provide high-quality sources," he said. "Clients are telling us it's a compelling business proposition."
He believes the program can thrive elsewhere, too. Software testing, he says, needs higher quality and local employees who can identify and fix clients' issues.
Providing a decent quality of life for his employees is certainly a benefit, but Hahn says an even more positive outcome has been his employees' response to doing meaningful work.
"The degree to which self-esteem improvement, self-confidence and well-being is extending beyond the office and workplace has been something that's really warmed my heart in particular," he said. "We're starting to see a change in self-esteem and confidence, and that is a beautiful thing."