T-Mobile USA to make data network work with iPhone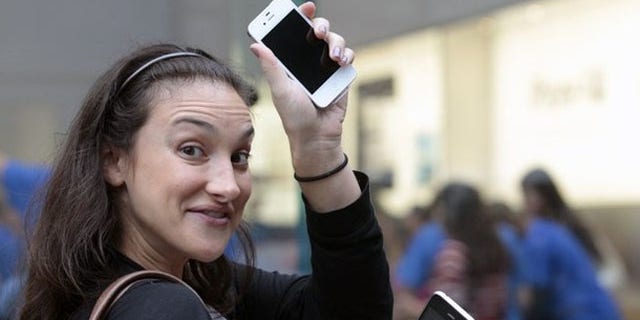 NEWYou can now listen to Fox News articles!
Prompted by its 526,000 subscriber loss in the fourth quarter, T-Mobile USA says it will refurbish its wireless data network this year, making it compatible with iPhones sold by carriers such as Verizon and AT&T.
Neville Ray, the company's chief technology officer, said T-Mobile's new network will use the new "LTE" wireless standard, which gives higher data speeds, and will have it operational next year. This upgrade is possible because of spectrum T-Mobile will receive as a result of a failed merger with AT&T.
AT&T and Verizon Wireless already have LTE networks running, and Sprint has said it plans to go through with the upgrade as well.
T-Mobile is investing $4 billion in the network upgrade, $1.4 billion more than it had planned earlier.
The company reported that it lost a net 802,000 subscribers on contract-based plans, which are the most lucrative. That's an unheard-of figure for an industry that was characterized by rapid growth for more than a decade.
Customers have been leaving T-Mobile USA, the country's No. 4 cellphone company, for the last two years. Now that all three of the bigger carriers have the iPhone, that stream has turned into a flood.
T-Mobile is the smallest of the four nationwide carriers and the only one that doesn't sell the iPhone. But the revamp means that iPhone users could migrate over from Sprint Nextel Corp. and Verizon Wireless when their contracts expire.
Owners of AT&T Inc. iPhones could move over too, if they figure out how to "unlock" their phones from AT&T's network.
AT&T does "unlock" other brands of smartphones on request, and they, too, will work on T-Mobile's revamped network.
Currently, T-Mobile undercuts the other carriers with a contract-free plan with unlimited calling for $70 per month. It includes 5 gigabytes of data, after which speeds are throttled.
T-Mobile, a Bellevue, Wash.-based subsidiary of Germany's Deutsche Telekom AG, is now losing subscribers from contract-based plans faster than regular phone companies are losing landline customers.
Sprint Nextel Corp., the No. 3 carrier, started selling the iPhone in October, joining Verizon Wireless and AT&T Inc. in the "iPhone Club." That coincided with the launch of the iPhone 4S, which propelled U.S. iPhone activations to a record 13.7 million over three months.
The iPhone helped Sprint post a rare increase in contract-based subscribers. Verizon and AT&T, the top two carriers, posted healthy increases as well.
It's now clear that many of those new subscribers were coming from T-Mobile USA.
As the smallest of the four national carriers, T-Mobile was struggling even before all of its competitors had the iPhone. Its parent company has said it's not interested in investing in it. Last year, Deutsche Telekom appeared to have found an exit strategy, in the shape of a sale to AT&T for $39 billion. But that deal was blocked by U.S. regulators, who said it would reduce competition.
The Associated Press contributed to this report.