Spring online dreams: Best websites for travelers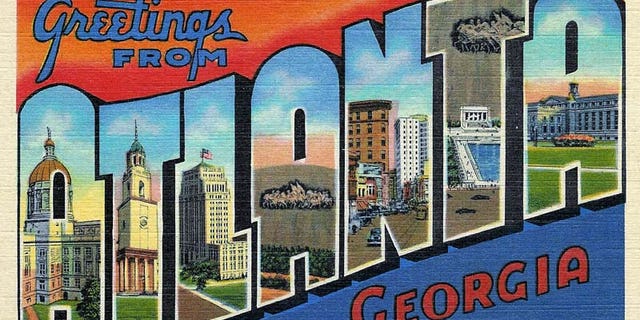 NEWYou can now listen to Fox News articles!
Now that the Winter That Wasn't is over, your thoughts may turn to flying the coop. Everyone knows that flying isn't fun any more, but there are a flock of online travel sites trying to make it at least a little less painful.
In spite of the sputtering economy, more people may be hoping to get away this summer. According to a Travelocity survey, more Americans, about 53 percent, plan to travel this year compared to last year. That's up about 18 percent.
And the trend continues to be to go online to make travel arrangements. Online travel bookings in the U.S. will experience double digit growth this year, according to a report from market research firm yStats.com. The trend is reflected in the shrinking state of travel agencies. Just 10 years ago there were over 29,500 agencies certified by the Airlines Reporting Corp. Today there are just over 14,000.
Replacing all those missing agents is a raft of destination recommendation sites. Unfortunately, many are loaded with questionable "user" reviews. Some businesses have been caught paying (small) fees for positive reviews, for example. Other pages seem loaded with spiteful criticisms (posted by competitors, perhaps). As with everything else these days, the social network promises a solution.
There are plenty of new, visually oriented sites to incite your wanderlust, from the popular digital scrapbook Pinterest (one of Mitt Romney's wife's favorite sites) to smaller, travel specific destinations like Gtrot, Wanderfly, and Gogobot. Even jet-setting celebrities are getting the travel bug. Gwyneth Paltrow, for example, has her own personal app newsletter extolling the virtues of honey and serving up travel tips.
Rather than simply plugging in a desired destination, Trippy also lets you browse where others have been and fill your own bucket list. It's also got a bevy of rich and not-so-famous backers who post some of their favorite spots. Many of these places mere mortals can't afford, but there's an interesting element of serendipity.
Singer-songwriter Jason Mraz, for example, has some recommendations for vegan grocery shopping in Bali (just in case you were wondering) and former Punky Brewster Soleil Moon Frye has some favorite family spots, such as Serendipity 3 for dessert in New York City and Cafe Du Monde in New Orleans. However, Trippy only lets you book hotels (which is how the site makes money). For airfares, you have to go elsewhere.
All four of the most popular sites -- Expedia, Orbitz, Travelocity, and Kayak -- do a reasonable job. The listings at Travelocity can be confusing when they fail to, for example, flag flights with connections that require overnight stays or multiple connections that turn a 14 hour trip into a 30 hour sojourn. Kayak and Orbitz do a better job putting that information up front.
Most of the sites cull their travel information from the same sources. However, by filtering out insane itineraries -- such as staying 11 hours in an airport or making three connections in different countries -- the cheapest practical flights I found were from Kayak and Expedia.
Then I tapped my own social network and asked a Facebook friend (a.k.a., the Travel God) what to use online. This guy gets out of town nearly every weekend -- at least that's what his digital persona would have me believe. He recommended Farecast.com. Bingo. I shaved more than $100 off the cheapest fares I found elsewhere.
So the social network can work -- when you tap trusted friends. Many travel experts also recommend buying tickets on certain days. One recent survey found that getting your tickets six weeks in advance will consistently give you the best deal.
Farecompare.com recommends checking ticket prices on Tuesdays after 3:00 p.m. ET. It sounds like fare folklore, but airlines often offer special price reductions then and competitors scramble to match the new lower rates. Just be aware that by late Thursday, many of those deals dry up as demand picks up. In other words, if you are thinking about getting away, book your flights now.
One final bit of cyber travel advice: Sharing travel tips -- even venting about a certain airline on Twitter -- can definitely be helpful. Just remember that posting pics on Facebook of your hike to Machu Picchu may not necessarily be appreciated when the rest of us are stuck in dingy cubicles back at the office.
Follow John R. Quain on Twitter @jqontech or find more tech coverage at J-Q.com.