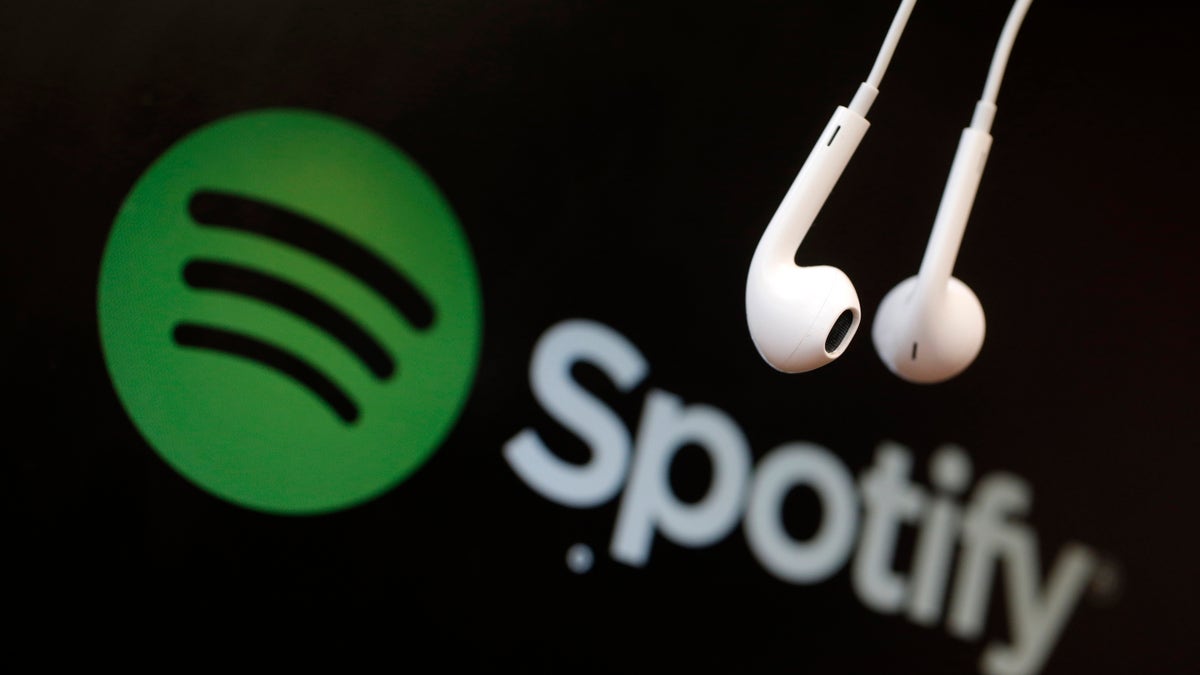 The miracle of life now comes with a soundtrack, and it's not just cries of pain and agony. On Thursday, music streaming service Spotify announced apartnership with New York City-based OB-GYN Dr. Jacques Moritz to create an "ideal Birthing Playlist that is scientifically designed (and delivery-room tested and approved) to accompany women through childbirth." Because nothing gets you through labor like music, apparently.
According to Spotify, the curated playlist reflects the birthing experience, "starting with songs that are slow and mellow, then transitioning into songs with a stronger beat for when its time to push, and concluding with Bachs Unaccompanied Cello Suite #1 performed by the legendary Yo-Yo Ma for the moment women first meet their newborns." Of course, if you don't want the moment you meet your baby to be the same as the moment for other mothers, you can create your own birthing playlist (a trend which appears to be burgeoning these days, with over 90,000 already on Spotify).
In fact, Dr. Moritz says, 70 percent of his patients prepare playlists destined for the labor room.
Music strongly influences our central nervous system's limbic system which manages our memories, emotions, and how we deal with fear and pain, Dr. Moritz explained. It makes sense that women would turn to music during childbirth as a source of comfort and strength. In addition, hospitals, particularly delivery rooms, can be noisy and disconcerting -- a good playlist helps distract mothers from these sounds and better manage fear and pain, leading to a more positive delivery experience.
If you're looking to make your own playlist, the doctor has a few tips and tricks for you to keep in mind. The songs or pieces on your list should be "comforting and familiar in order to put expectant mothers at ease." When it comes to the pushing part of the process, songs should "emphasize instrumentals, which the mind intuitively processes. Music with lyrics, on the other hand, can be distracting." Of course, the music should also "be beautiful and make a woman feel beautiful."And as for the length of your playlist, make sure you're in it for the long haul (or not opposed to repetition). At minimum, Dr. Moritz recommends five hours of music, "with ten hours ideal especially for first-time moms."
1.Pearl Jam -- Just Breathe
2.James Bay -- Let It Go
3.Regina Spektor -- Dont Leave Me
4.Sigur Rs -- Festival
5.Death Cab for Cutie -- Transatlanticism
6.The Lumineers -- Ho Hey
7.Norah Jones -- Sunrise
8.Craft Spells -- After the Moment
9.Xavier Rudd -- Follow the Sun
10.Lucinda Williams -- Fruits of My Labor
11.John Lennon -- Beautiful Boy (Darling Boy)
12.Colbie Caillat -- Capri
13.DAngelo -- Really Love
14.Milton Nascimento -- Nos Bailes Da Vida
15.Coldplay -- Dont Panic
16.Fleet Foxes -- Your Protector
17.Yeah Yeah Yeahs -- Maps
18.Kygo Maty Noyes -- Stay
19.P!nk -- Try
20.Muse -- Starlight
21.John Legend -- All of Me -- Tiestos Birthday Remix
22.David Bowie, Queen -- Under Pressure
23.U2 -- With or Without You
24.Wilco -- Impossible Germany
25.Arcade Fire -- Wake Up
26.R.E.M. -- Nightswimming
27.Patty Griffin -- Heavenly Day
28.Iron & Wine -- Naked As We Came
29.Beyonc -- Blue
30.J.S Bach, Yo-Yo Ma -- Unaccompanied Cello Suite No. 1