SOFIC slideshow: 13 eye-popping weapons on display
The annual four-day Special Operations Forces Industry Conference (SOFIC) was jam-packed with options to give SOF teams new tech advantages they can use against the enemy.
It featured a wide range of vehicles for Special Operations Forces including this Christini All Wheel Drive Motorcycle.
SOFIC: WHERE THE MILITARY BUYS ITS COOL GEAR
While there are a lot of incredible munitions on display, Fox News highlighted some of the most interesting things we've seen so far.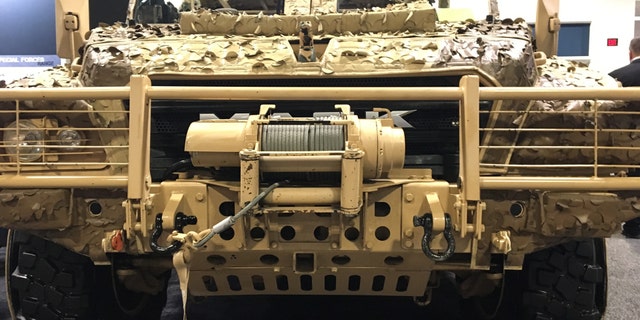 1. Familiar with MACK Trucks? The company also has a long history of supporting the military. Here is a MACK Defense Sherpa, available in several variants with some armored.
2. International Armored Group is known for designing and manufacturing armored commercial and tactical vehicles like cars, SUVs and trucks as well as government transportation like buses and ambulances. The company displayed a range of their vehicles. The Guardian Armored Personnel carrier and Tactical Response Vehicle are two of their many popular models.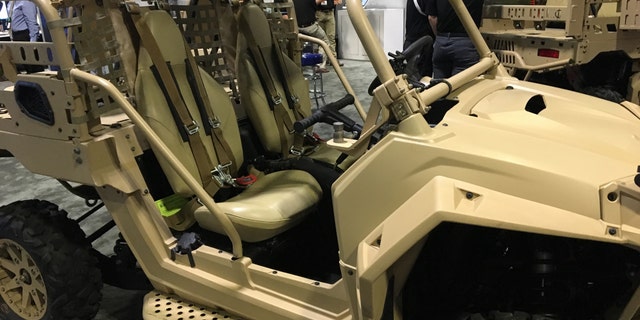 US MARINES COULD DEPLOY ROBOTS AND 'HYPERSUBS' TO STORM FUTURE BEACHES
3. Polaris Government and Defense drew crowds throughout the show and the company has already won major SOCOM contracts. Polaris featured MRZR 2, DAGOR, Timbersled and MRZR.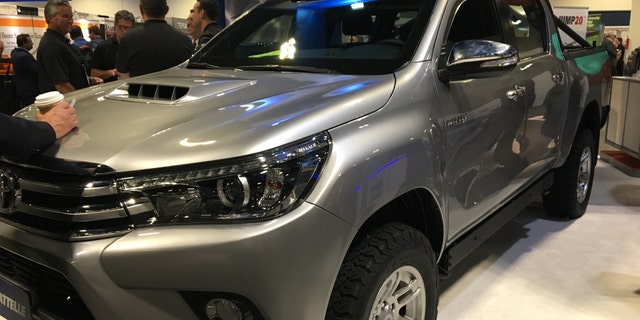 4. They just launched the MRZR D2 in February of this year.
5. This may look like the sort of truck that you see driving around town, but this is actually a vehicle transformed by Battelle to be heavily fortified with armor to protect the passengers from threats like gunshots. Battelle has been supporting special operations forces for more than 40 years.
6. Many companies featured weapons and military officials got to look at the full spectrum including this SPIKE NLOS (Non Line of Sight) missile made by Rafael. The SPIKE guided missile has pinpoint accuracy and can reach ranges up to more than about 15 miles.
7. SOF snipers walked the SOFIC floor looking at options. A range of companies brought rifles to be reviewed including this Barrett MRAD Rifle that drew a lot of buzz. Tennessee-based Barrett has carefully designed this rifle so that it is highly adaptable for an operator's needs while delivering outstanding performance and accuracy.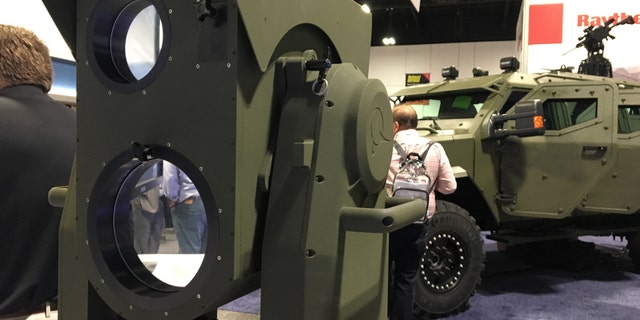 HOW INSECT CYBORS COULD BATTLE TERRORISM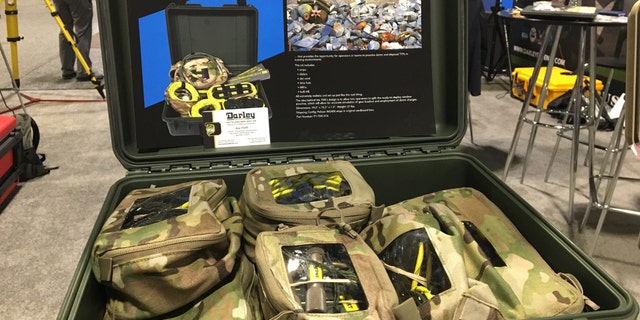 8. Pistols were also displayed at SOFIC. The Army recently chose this Sig Sauer P320 modular handgun system to replace the M9 Service Pistol.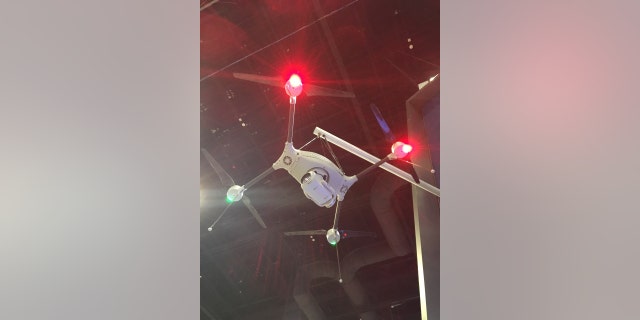 9. Boeing brought their famous Compact Laser Weapon System that can slay drones. It is transportable and sets up very quickly to unleash directed energy - a laser weapon - at a target.
10. IEDS continue to be a serious threat. Many companies featured and revealed their latest kits for EOD operators to defuse these explosive threats. Darley Defense featured this Tactical Defense Kit.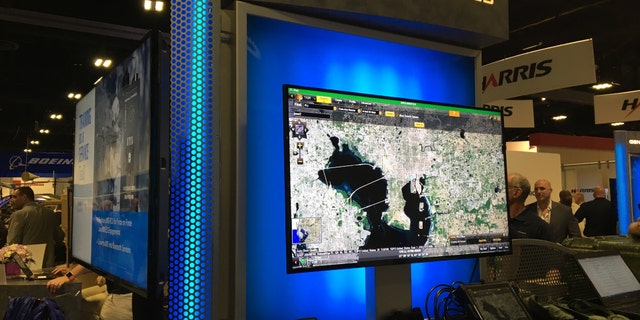 11. Drones big and small could be found throughout the show. Lockheed Martin's drone INDAGO 3 is a vertical take off and landing drone for exploring, investigating and examining.
12. There were even drones that swim underwater like this Deep Trekker demonstrated in a water tank at ADS.
13. Another big theme this year was surveillance and technology to provide SOF teams with enhanced situational awareness like this system at General Dynamics.