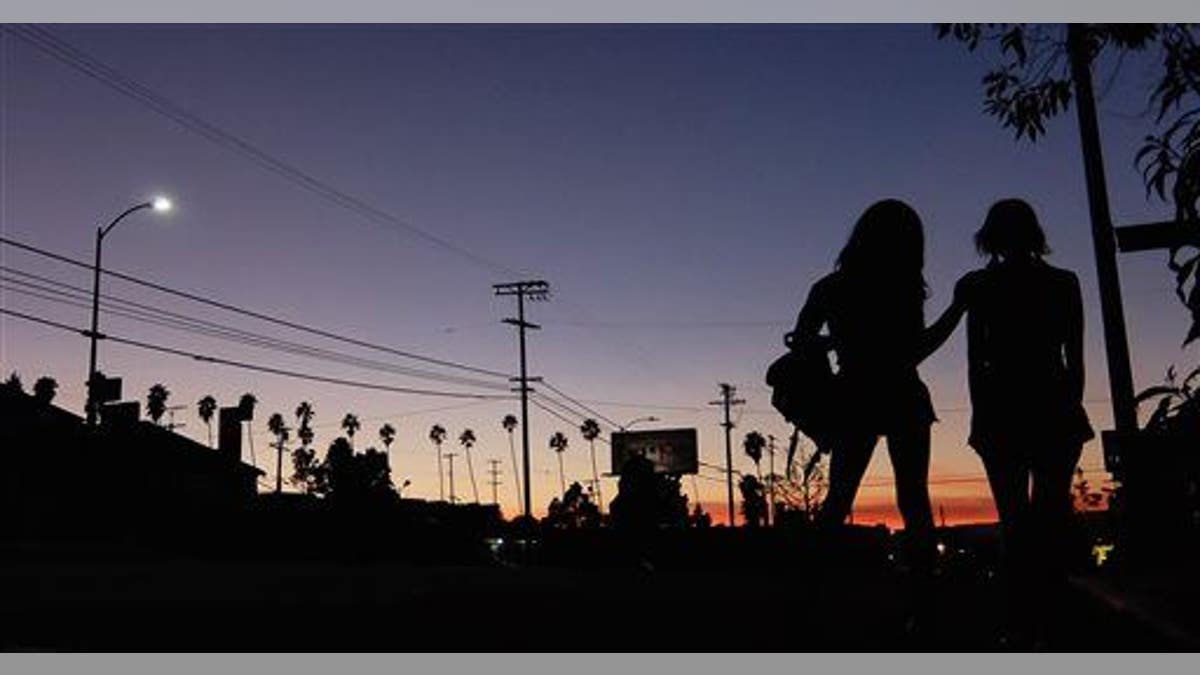 Tangerine surprised audiences at the Sundance Film Festival by depicting the gritty life of transgender prostitutes in Hollywood. Another revelation: The acclaimed film was shot almost totally on an iPhone 5S, the Verge reports.
Indie writer/director Sean Baker says it was a budgetary choice that came with other advantages. For one thing, the 5S allowed him to make easily improvised camera movements, like circling the actors while filming on his bicycle.
They used "all the benefits that thing has—the size, how light it is, how inconspicuous it is," Baker tells Los Angeles Magazine. "We had to embrace it. And it quickly became an aesthetic choice." An iPhone 5S film, aesthetic? Yep, he says, if you know how to use it.
What you need: an $8 app called Filmic Pro that offers careful control of color temperature, aperture, and focus; a Steadicam to keep the iPhone from shaking; and anamorphic adapter lenses, like the Moondog Labs prototypes used by Baker's team.
Still, the iPhone-film concept was so new that his cast needed reassurance. "I'm like, Jesus Christ, man, I was on The Wire," says James Ransone, who plays a pimp in Tangerine.
"I've ended up in iPhone movies!" But he came to appreciate the phone's flexibility—like shooting in public areas without permissions or restraints, Slashfilm reports. Small downside: An argument between characters appeared so real that a bus driver called the cops.
(For more on iPhones, read about a guy who strapped 94 of them to his body.)
This article originally appeared on Newser: Hit Sundance Film Shot on an iPhone
More From Newser