Smart technology tracks hospital patients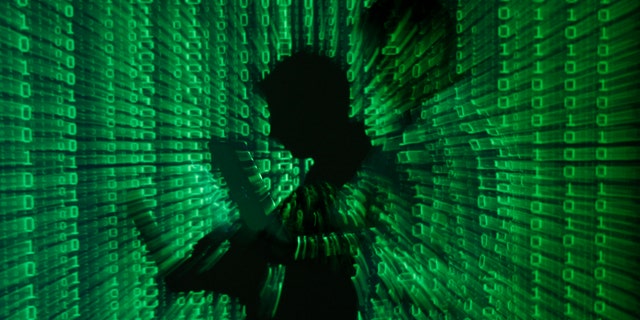 A child checks in to have a cyst removed at Rush University Medical Center in Chicago, and the admissions clerk gives her a disposable ID bracelet loaded with her identification, her date of admission and her physician's name and contact number. Her worried parents get bracelets with smart tracking technology embedded in them, too.
The hospital uses this smartcard ID technology to ensure that only authorized family members remain in the surgical and post-operative areas, and that intruders don't interfere with the work of doctors and nurses. Medical personnel verify each visitor's ID bracelet by using a portable LCD monitor display with height-adjustable Ergotron brackets; an optical mouse and a keyboard tray; a Wyse thin client terminal with a wireless PCMCIA card; and scanning technologies.
Rush University Medical Center's system was built by Vernon Hills, Illinois-based technology services specialist CDW.
The consensus now in the industry is that these kinds of technologies are "critical" to improving healthcare "from both the patient and the medical side of the operation," said Gina Wilde, national manager, healthcare for Eugene, Oregon-based data collection specialist Datalogic ADC.
Across the country, whether it is in the form of a bracelet ID or smart ID tags affixed to bags of blood, IV bags or surgical tools, hospitals and health care organizations are adding smartcard technology to their IT mix. Hospitals, physicians and clinics are currently implementing smartcards in combination with identity software solutions.
The technologies, part of electronic medical records systems, help manage the overall safety and security of patients, and their deployment "is becoming more mainstream," said Dr. Dick Wuest, an emeritus professor of pharmacy at the University of Cincinnati College of Medicine and an expert in healthcare technology. "For healthcare, it is vital that the information is "accurate, easily understood and easy to access."
The U.S. has been slow to embrace the smartcard for healthcare, even though it has rapidly become a technological feature in hospitals and clinics overseas, according to the SMART Association, an industry trade group based in Citrus Heights, Calif.
Countries with national healthcare systems – France and Germany – have to date issued over 150 million smartcards that carry health data, according to the association.
But the U.S. has stronger privacy regulations than other countries, and this has slowed implementation of the technologies here. There is also a generation gap in the usage of wireless technologies, favoring the young, not the old, who more often visit hospitals.
Dr. Pedro Reyes, an associate professor of operations and supply chain management at Baylor University's Hankamer School of Business and director of the university's Center for Excellence in Supply Chain Management, said the use of tracking technologies in U.S. medicine is only now becoming a normal solution "because users are now understanding how it can be used."
The smartchip/smartcard technologies were first deployed in hospital maternity wards to safeguard babies. They replaced the less secure magnetic strip-based bands. Anyone who has spent a lot of time in a hospital knows the panic of a "code pink" – when a baby goes missing, even for a moment.
Now the focus of these technologies is on the other end of a patient's lifespan. Senior citizens and their advocates in medicine – geriatricians and geriatric psychiatrists – must be "consulted" by hospitals as these projects move forward and become part of the healthcare ecosystem, to make sure the technology is patient-friendly, says Wuest.
The Medical Group Management Association (MGMA), trade group based in Englewood, Colorado, estimates that smartcard and related technologies may save U.S. healthcare payers $2.2 billion per year in admissions costs alone.
The smartcards utilize radio frequency (RF) technology and can contain a patient's personal identification number, a low-resolution photo (a biometric) and algorithms encoding multiple layers of medical information, according to the Smart Card Alliance, a trade group based in Princeton, N.J. The cards can also contain health insurance information, such as whether the patient has a private insurance company or Medicare or Medicaid.
Smart card technology conforms to international standards ISO/IEC 7816 and ISO/IEC 14443, which enable smartcards to operate with other technologies. The wireless technology is available in a "wide variety of form factors," including plastic cards, key fobs, the subscriber identification modules (SIMs) used in mobile phones, as well as USB-based tokens and wrist-based technology.
"Different applications may use different form factors depending on the application and end user requirements," the association said in a recent white paper.