Seven unexpected things Amazon's Alexa can do for you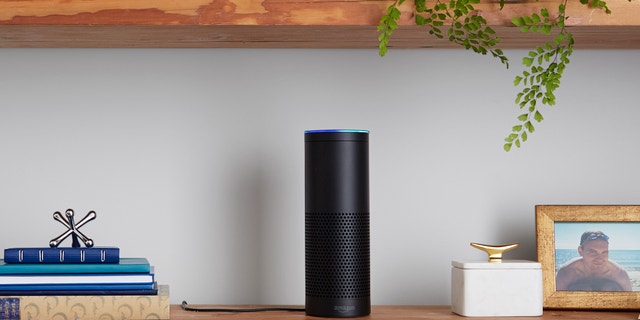 NEWYou can now listen to Fox News articles!
When Amazon's Echo hit the market, it was basically just a voice-operated speaker. Don't get me wrong—it was an attractive piece of technology and it responded well to voice commands, but a lot of people ended up with an Echo asked Alexa a few basic questions, like: What time is it? What's the weather report for Saturday? And that was it.
Click here for a list of Alexa commands you're not using but should be.
Here's the question I get over and over again: What else can Alexa do?
The answer is: Much more than just take commands. New apps and devices are becoming Echo-friendly, and the little tower is behaving less like a "smart speaker" and more like a "digital assistant." You can arrange schedules, coordinate your entertainment center in several rooms and even operate appliances — all without lifting a finger.
Many of these activities will require special equipment and a little time to link them through Bluetooth, but once you do, Alexa's wireless sorcery is bound to astound you.
1. Voicecast
You're listening to a podcast in the living room, right next to your Echo. Then you realize you need something from the garage. You don't want to lose the flow, so you pick up a compatible device. "Alexa, send that to my Fire tablet," you say. Now your podcast is portable.
Of course, this process also works with Echo Dot, which is its own speaker system and can be placed in multiple rooms.
2. Find your lost phone
No matter how many cushions you rip out of your sofa, you just can't find your phone. How can you tell your spouse to pick up milk on the way home? Say "Alexa, trigger find my phone," and Echo calls your phone. Now you can follow the ring tone or vibration to its location. This trick is especially handy when you're alone.
3. Write a to-do list
The to-do list, one of Alexa's most secretarial abilities, will benefit organized and disorganized people alike. To get started, say, "Alexa, create a new to-do." Once you have established the list, you can easily add new items to it by saying, "Add X to my to-do." ("Alexa, add dinner at Mom's to my to-do." "Alexa, add finish company report to my to-do.")
4. Buy things on Amazon
It shouldn't be surprising that a device created by the world's biggest online retailer would make it simple to buy things from it.
The easiest objects to purchase from Amazon are the ones you've ordered in the past. Say "Alexa, buy more paper towels," and the device automatically places an order for the brand you've already bought.
Say you're listening to a song on Amazon Music and you find yourself bobbing your head and thinking deep thoughts, and you spontaneously decide to keep it forever. It's as easy as, "Alexa, buy this song."
5. Arrange a ride
Without having to touch your phone, much less turn it on and fire up an app, you can arrange a ride with Uber or Lyft. "Alexa, ask Uber to request a ride." If you already have an account with Uber or Lyft and have coordinated these services, you can call a car to your house.
6. Operate smart home devices
The smarter your house gets, the more appliances you'll be able to operate with your voice.
For example, you can vacuum your floors with the Powerbot VR7000. On its own, the Powerbot is already a powerful autonomous vacuum that looks like a little horseshoe crab and happens to suck up Cheerios. With Echo, you can order your Powerbot to clean the carpets. "Alexa, tell Powerbot to vacuum."
The list is as big as a house. With a smart thermostat, you can say, "Alexa, set the temperature to 78 degrees." With a smart security system, you can say, "Alexa, lock my door." Say "Alexa, dim the lights," and your smart lamps will set a new mood.
You don't even have to be in the same room as the smart device. If you have the Garageio device, "Alexa, ask Garageio to close my garage" will do exactly that.
7. Find Easter eggs
Easter eggs are the little gags and surprises programmers leave in some software. Ever since Echo became available, owners have been talking about Alexa's ability to tell you a joke. ("Alexa, tell me a joke.")
Coming from a small tower, these jokes give new meaning to "stand-up comedy," but there are numerous other Easter eggs as well. Here are some favorite nerdy recommendations: "Alexa, set phasers to kill." "Alexa, show me the money." "Alexa. Tea. Earl Grey. Hot."
And perhaps the best: "Alexa, what is your quest?"
How will Alexa respond? You'll just have to ask and find out.
Important privacy implications
Amazon keeps an audio recording of every voice command you give Alexa, as well as a fraction of a second of audio before the wake word.
But just as you wouldn't feel comfortable letting someone go through your Google search history, you probably don't want others poking through your Alexa requests. That's why you need to know how to delete recordings captured by these always-listening virtual assistants.
I recently reviewed my Alexa past. Surprisingly, along with requests to play music and get the weather, there were recordings of me talking about a letter of intent and snippets of movies.
Click here to listen to all your past Alexa commands and learn how to delete them. Knowledge is power.
Copyright 2017, WestStar Multimedia Entertainment. All rights reserved.
What other secrets are your high-tech devices hiding? Be sure to listen or download my podcasts, or click here to find it on your local radio station. You can listen to the Kim Komando Show on your phone, tablet or computer. From buying advice to digital life issues, click here for my free podcasts.