School buses get an electric facelift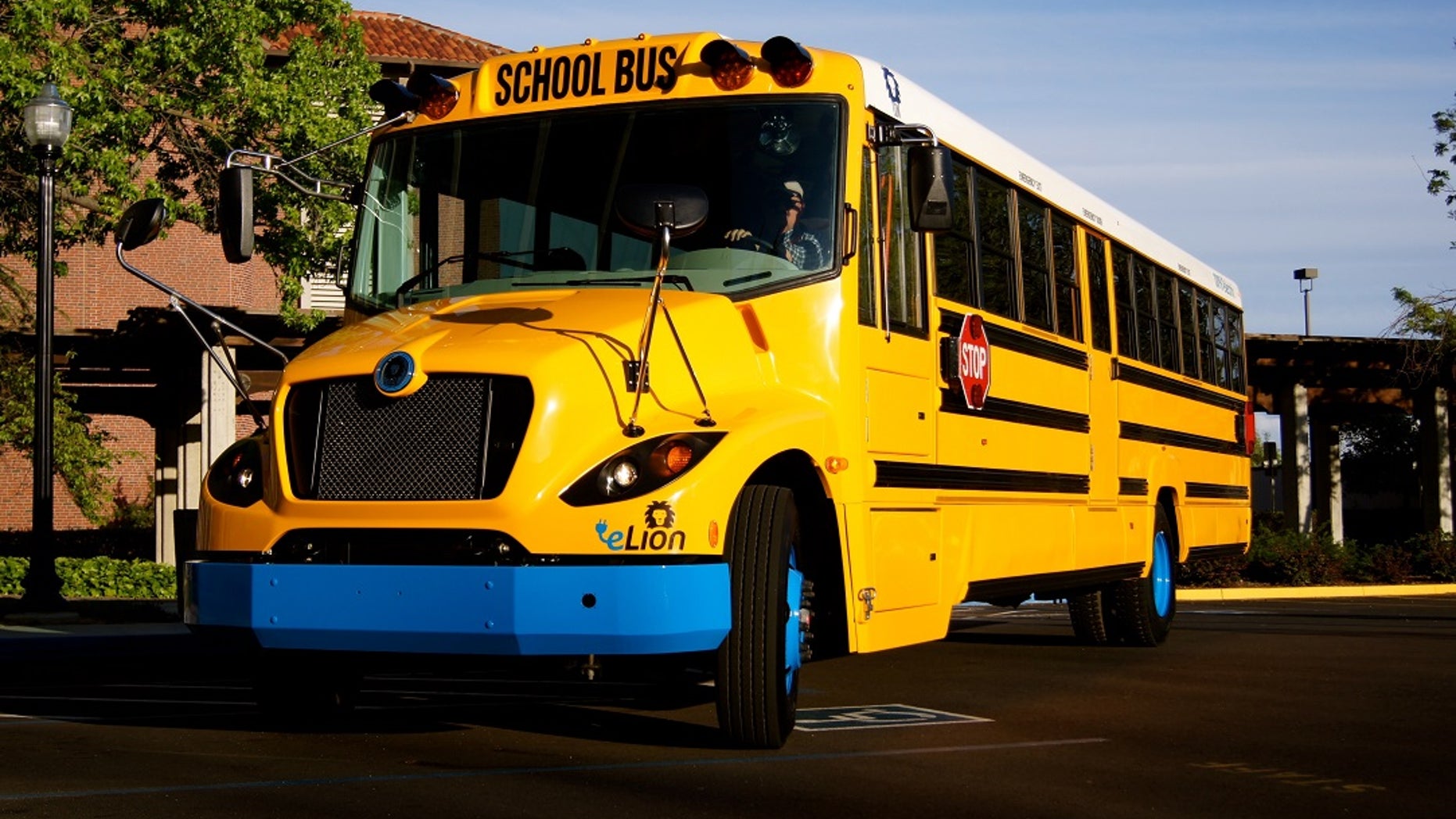 The yellow school bus is getting an electric upgrade. Around 20 Lion Bus electric school buses will be delivered to the Sacramento, Calif. area in the next couple of weeks. The Canadian based bus manufacturer has been selling the eLion electric bus for the past two years in the Quebec area. Now the company is making a move to sell the bus in the United States. Marc-Andre Page is the business development manager for Lion Bus. He says electric buses are the future of school transportation.
"Our bus is all about the total cost of ownership and we believe within the next few years the market will go electric even though the others have not stepped in so far," Page said. "We believe that that kind of innovation will be the future for school transportation."
The eLion bus has a range between 50 or 100 miles per charge depending on the battery configuration. Page says the bus charges in four to six hours using current level 2 chargers that are available on the market.
PGA TOUR TAPS INTEL TECHNOLOGY TO DRIVE GOLF INTO VIRTUAL REALITY
The Quebec-based company isn't the only bus company going electric. Georgia based Blue Bird Corporation will also develop an electric school bus after receiving a $4.4 million grant from the U.S. Department of Energy. The grant was just half of the nearly $9 million that the company will use to develop an electric bus. Dennis Whitaker, the vice president for product development at Blue Bird, says now is the right time to go electric.
Blue Bird built an electric school bus during the 1990's but the company got out of the electric bus market and decided to wait until technology improved before moving forward with a mass-produced electric bus.
"Our goal on this project is to work with our partners and to be able to develop a school bus that will be lower cost and more efficient than what is currently available," said Whitaker.
AT&T JUST TEASED A FLYING CELL TOWER, AND IT COULD CHANGE EVERYTHING
An electric school bus can be a new way to get around for school districts but the initial costs compared to conventional buses can be nearly three times the price.  A standard diesel bus costs between $64,000 to just over $100,000 while an electric school bus starts at over $300,000.  Page says the eLion bus boasts significant savings on maintenance and fuel over time despite the upfront costs. Some state governments are offering financial support for school districts interested in purchasing electric buses.
California offers a $95,000 subsidy for school districts interested in purchasing an electric school bus. Last year the Massachusetts Department of Energy put forward funds for the purchase of four eLion buses as part of a pilot project.
Lion Bus is set to deliver nearly 100 buses in nine states over the next year and the company is currently exploring options to build a factory in California. According to a press release from the California Governor's Office of Business and Economic Development, Lion Bus announced plans to build a factory in the Golden State. Page says the company is also exploring other locations in the United States. He also says the factory may produce other electric vehicles instead of buses but discussions about the factory are still ongoing.  "We have other states as well that are looking into having that factory within their state such as New York or surrounding states," Page said. "Right now California is obviously one of the main market[s] for electric vehicles so California has good chances of seeing that factory but [it] could be somewhere else." Blue Bird has plans to produce and deliver eight electric buses by 2019 to clients in California.