Samsung Galaxy Note8 on deck: What to expect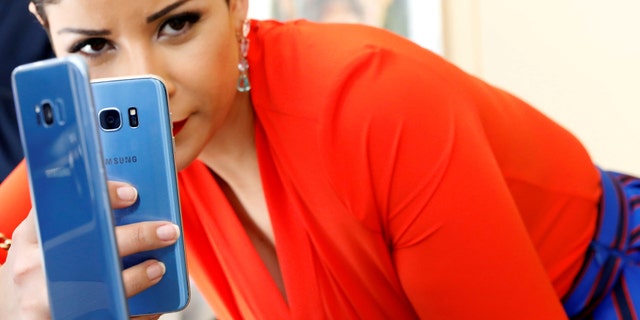 Samsung will unveil its eagerly-anticipated Galaxy Note8, the successor to its ill-fated Note7 device, at a glitzy event in New York Wednesday.
Last year the South Korean tech giant's launch of the Note7 smartphone quickly degenerated into a PR nightmare of epic proportions. Forced to end production of the troubled phone following users' reports that the phones were catching fire or exploding, Samsung has been working hard to rebuild its smartphone brand.
HERE'S HOW GALAXY NOTE 8'S CAMERA WILL BEAT THE IPHONE
Earlier this year the company unveiled its Galaxy S8 and S8+ phones, and now the spotlight shifts to the Note8.
With a rumored 6.3-inch display, the Note 8 is expected to have a slightly larger screen than the 6.2-inch S8+.
SAY HELLO TO THE REAL GALAXY NOTE 8
Purported leaks of the Note8 design have shown dual cameras on the rear of the device, which would make the Note8 the first Samsung phone with a dual-lens camera. Apple's iPhone 7 Plus already offers a dual-lens camera – one of the cameras is wide-angle, and the other telephoto, enabling two times optical zoom. The Note8's dual camera is rumored to offer three times optical zoom.
Other rumored features include a back-mounted fingerprint sensor, virtual home button, and a curved screen, similar to the S8 and S8+. Unlike the S8 and S8+, however, the new device could offer up to 256 GB of built-in storage, according to reports, putting it on par with the iPhone.
FIRST LOOK REVIEW: SAMSUNG GALAXY S8
Note8 pricing is rumored to be around $900.
Safety, after the Note7 disaster, will also likely feature prominently during Wednesday's launch event.
APPLE UNVEILS NEW IPHONES: THE IPHONE 7 AND 7 PLUS
The Note8, of course, will face stiff competition from Apple's hotly anticipated iPhone 8, which is expected to launch next month. "Obviously Apple is coming out with its flagship 10-year phone in the same timeframe and Samsung has to keep up the pace," Roger Kay, president of Endpoint Technologies Associates, told Fox News. "Samsung has an opportunity to have one of the best, if not the best, phones on the market before Apple makes its statement."
Samsung's Unpacked event kicks off at 11 a.m. EDT.
Follow James Rogers on Twitter @jamesjrogers