Samsung Galaxy Note 7 prank causes trouble in the skies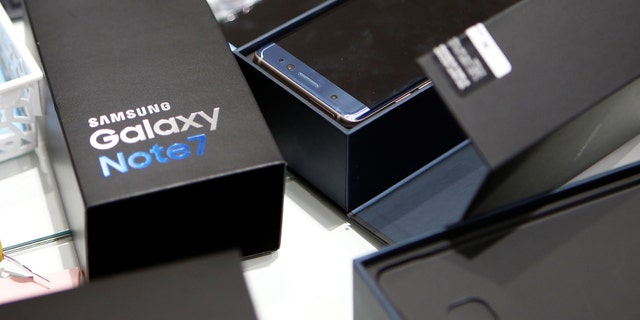 A flier's (or, as some other media put it, "moron's") decision to name his wifi hotspot "Samsung Galaxy Note7_1097" caused trouble in the skies Tuesday night.
In case you've been dozing during recent pre-takeoff announcements, airlines worldwide have banned the Samsung GN7 after reports the phone's lithium-ion battery can catch fire.
The BBC reports the mid-air trouble began when a passenger on Virgin America 358 opened up his laptop and spotted the suspiciously named wifi network.
In a series of tweets, Lucas Wojciechowski recounted what happened on the late-night flight from San Francisco to Boston after a call went out requesting that the passenger carrying a GN7 press his or her call button.
First came a crew announcement: "This isn't a joke. We're going to turn on the lights (it's 11pm) and search everyone's bag until we find it." Then 15 minutes later: "This is the captain speaking." Wojceichowski tweets that if no one owns up, the plane will have to land.
Then finally, relief: "Ladies and gentlemen, we found the device. Luckily only the name of the device was changed to 'Galaxy Note 7'. It was not a GN7." In a statement provided to TechnoBuffalo, Virgin America explains that "when our InFlight Teammates see potential evidence of [the GN7] onboard, they take it seriously." The airline corrects earlier reports that the kerfuffle affected flights, saying "no flights were cancelled or delayed as a result" of the incident.
(Samsung apologized for the device in a very bold way.)
This article originally appeared on Newser: Samsung Galaxy Note 7 Prank Causes Trouble in the Skies