Robot takes on ancient ritual of Torah writing in museum installation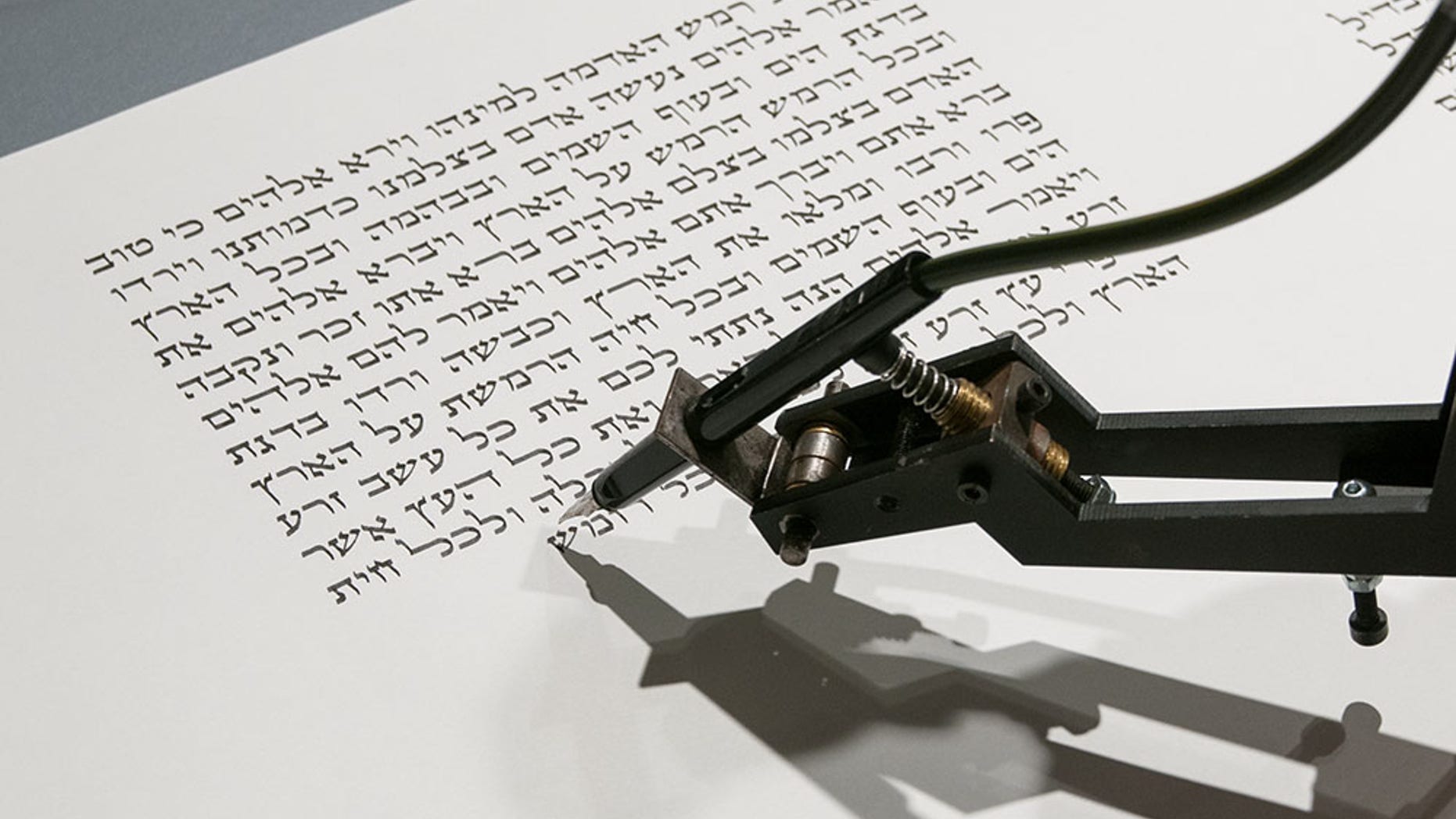 It's a complicated process that requires meticulous attention to detail – Torah writing is an activity that has traditionally been performed by a Sofer, a specially trained scribe over the centuries. Considered a highly sacred act, Torah writing has now come into contact with the mechanized 21st century thanks to "bios [torah]" an installation that just ran at the Jewish Museum in Berlin from artist group robotlab.
From July 2014 to April 12, visitors to the Berlin museum witnessed the ancient process performed by a an industrial robot – a process that is not kosher.
"Anything done by a machine is worthless," Rabbi Reuven Yaacobov told the BBC.
In the interview, Yaacobov said that while modern technological advances are impressive, a robot "cannot completely replace human beings."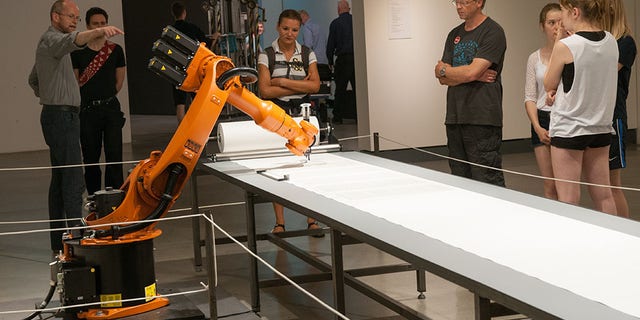 According to the museum's website, the installation title refers to the Basic Input Output System (BIOS), or "the system upon which all computer programs build."
Robotlab's work attempted to highlight the complex relationship between people and machines
The exhibition aimed to look at the correlation between "two cultural systems which are fundamental for socieities today – religion and scientific rationalism," according to the group's website.