RelayRides: Rent out your car for some spare cash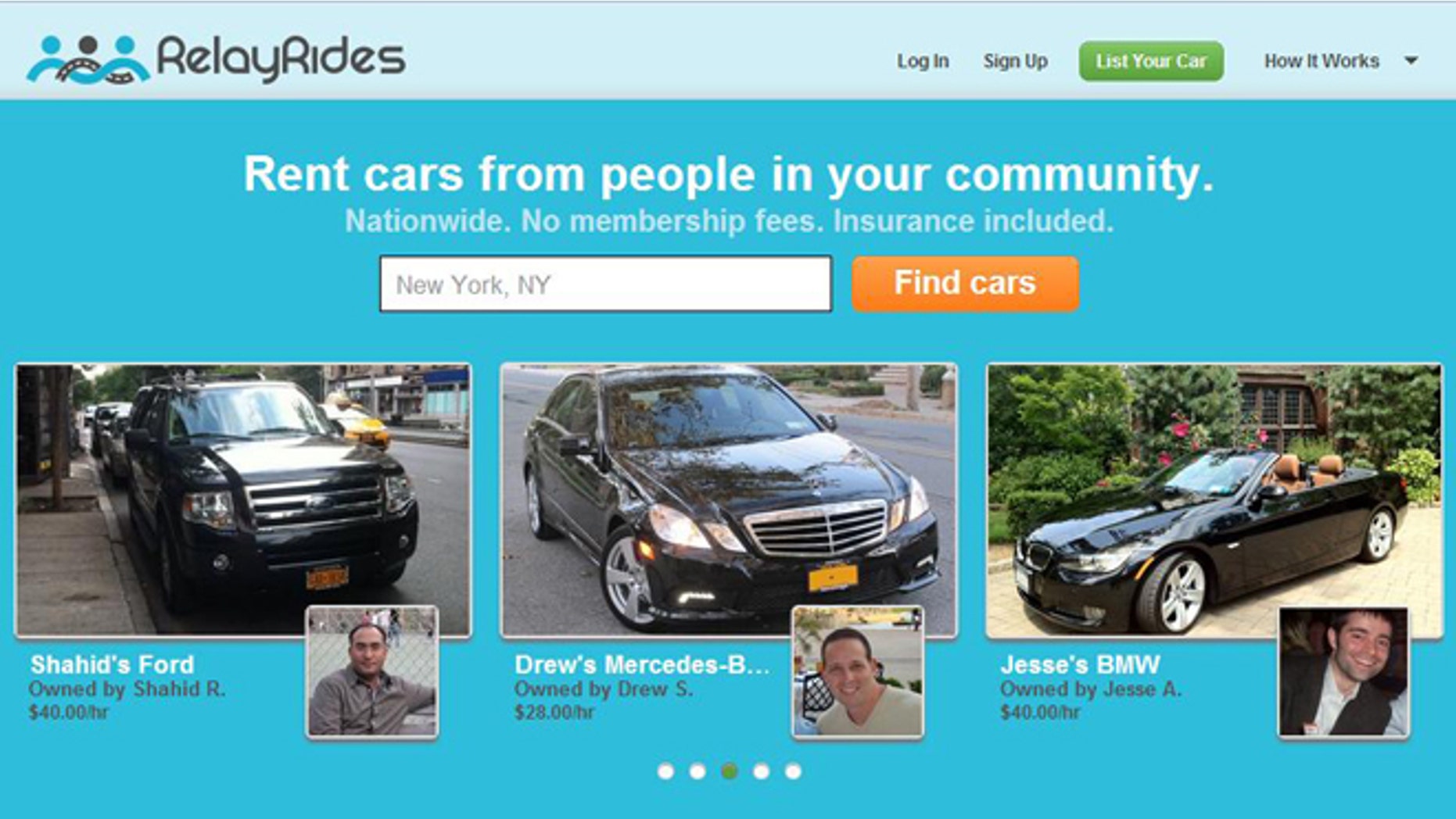 Want to make an extra $1,000 this month? All you have to do is rent out your car.
Sounds too good to be true right? Well it's not. Tech startup RelayRides lets you rent cars to willing drivers. You can put your car up for rent in a matter of minutes. Just snap a couple of pictures of your car, write an honest description of your ride, pick a rental price, and within minutes people can take you up on your offer.
Instead of dealing with big rental car companies which charge you by the day, RelayRides lets users charge by the hour or by the full day.
I did a simple search for cars in my neighborhood and found dozens of cars for rent. And they have catchy names too like Todd's Toyota. Todd is renting out his car for $8 an hour. I could splurge a little and get Mike's Mercedes for $17 an hour or Jared's BMW convertabile for $40 an hour or $200 for the whole day. Jared also has a kids' car seat if I need it.
There are no membership fees and no large insurance costs. RelayRides says it has a massive insurance policy in case anyone gets in an accident. RelayRides founder Shelby Clark says his company takes trust and safety seriously and any bad apples quickly get booted off the website and won't be allowed back.
And because there's a human connection to the rental process people are doing incredibly nice things. For instance some owners will leave freshly baked cookies and muffins inside the car for the renters. One owner offered up his Starbucks card so his renters could pick up free coffee while they're driving.
Just don't be a jerk and buy coffee for the entire office.
Clayton Morris is a Fox and Friends host. Follow Clayton's adventures online on Twitter @ClaytonMorris and by reading his daily updates at his blog.