Paris Air Show: 4 exciting new aircraft featured
The Paris Air Show is the largest aviation event in the world and like always, companies from around the world are showcasing their best aircraft.
Held at the Le Bourget Airport, the week-long event kicked off on Monday. Companies such as Boeing and Airbus duke it out to sell their aircraft. Buyers explore the enormous grounds, take tours of the new aircraft and meet with the makers.
10 MUST-HAVE FATHER'S DAY GIFTS WITH A TACTICAL TWIST
Who shops there?
A buyer could be a member of a royal family looking for a private aircraft or a buyer could be a country looking to buy fleets and fleets of fighter jets. Countries, both friendly and unfriendly to the United States, are represented by both their domestic companies selling and their officials window shopping and potentially buying.
When the event becomes open to the public this weekend, more than 350,000 visitors are expected over the three days.
What can you see?
In the sky, there are stunning performances by advanced aircraft, like the French military flying Dassault Rafale and Dassault Mirage. The U.S. Air Force has also been wowing crowds with its new fifth generation fighter jet, the F35-A.
Walking the miles of aircraft and space displays, there is a wide range of both commercial and military aircraft.
But it is not just aircraft at the show -- there are finds that might surprise folks. Buyers can get up close with an extraordinary range of innovation featured there from a NASA Mars 2020 rover to Boeing issuing virtual reality headsets – rather than the typical brochure – in a briefing.
At General Atomics exhibit, attendees even have the chance to fly the powerful MQ-9 Reaper military drone in a simulator of their next-generation ground control station
Paris Air Show attendees are also getting a glimpse of a possible near-term future with supersonic jets on display and even flying cars.
Here's a look at a new plane for special operations, an attack jet and two new futuristic helicopters featured this week and making news.
New Special Operations Aircraft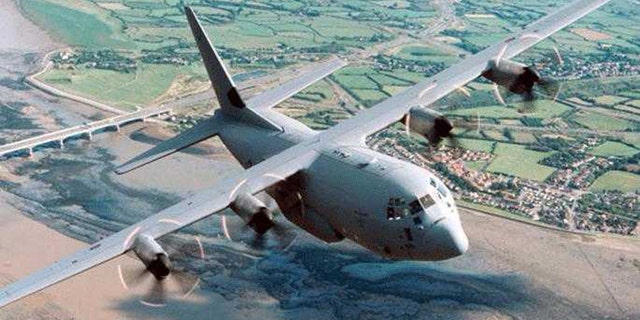 American company Lockheed Martin introduced a special operations forces variant of the C-130J that will be available to US international partners for the first time.
The C-130 is a military aircraft aptly named Super Hercules.
This new Super Hercules variant, especially suited for the special operations missions of American allies, is called the C-130J-SOF. It is designed to take on a wide range of missions and meet the specific requirements of special operations forces (SOF).
Militaries could use this aircraft to airdrop resupply special operations teams when they are in remote, hard to reach places. It can also be used to assist in rescuing wounded personnel as well as infiltrating and exfiltrating teams.
This new SOF variant can also be adapted to bring hefty firepower like Hellfire missiles and a 30-mm gun in armed overwatch to protect SOF teams working on the ground. The C-130 is also a great aircraft for conducting intelligence, surveillance and reconnaissance so in the overwatch role it could provide the team with information on the terrain ahead and enemy movements.
The US military already uses the MC-130J and AC-130J gunship for US special operations work.
82ND AIRBONE TURNS 100: 4 MAJOR INNOVATIONS OVER THE PAST 100 YEARS
The Scorpion Attack jet
Scorpion arrived at Paris this week with a lot of buzz since it was recently announced the Textron-made fighter jet has made it into the USAF final three for a new attack fleet.
The OA-X program seeks to provide the US Air Force with a fleet of low cost aircraft that can be deployed to provide first class intelligence, surveillance and reconnaissance (ISR) – as well as light-attack.
This summer, the Scorpion will fly against another Textron aircraft, the AT-6 Wolverine turboprop, and Sierra Nevada-Embraer's A-29 Super Tucano at Holloman Air Force Base, New Mexico in the hopes of becoming the OA-X light attack fleet.
Get a lesson in Flying Fighter Jets with this Native American Pilot
New Search and Rescue RACER Helicopter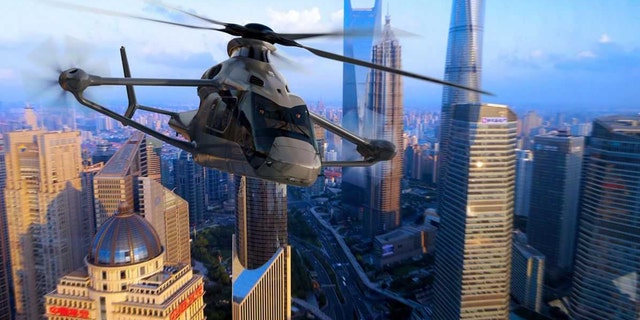 A new, futuristic-looking helicopter for search and rescue called RACER (Rapid and Cost-Effective Rotorcraft) was also revealed at the Paris Air Show.
The goal is to make the helicopter 50 percent faster than today's regular helicopters.
The new helicopter has a very distinctive look in part due to the "box wing," which can help reduce drag, while improving fuel efficiency.
Although it looks very futuristic and is only in the design phase, the RACER is expected to be in the air flying within three years.
Go Inside the Marine Corps Fighter Jet World and Hear How this Pilot Was Rescued
4 AMAZING VEHICLES FOR SPECIAL OPERATIONS FORCES
New X6 Military Helicopter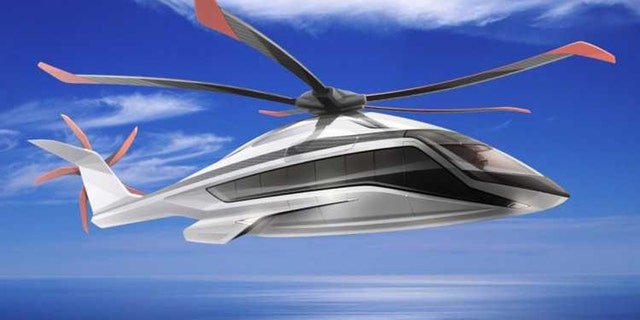 The large, next-generation X6 helicopter 6 also arrived at Paris Air Show as a belle of the ball with big news -- Airbus has received the European Commission go ahead for financing to develop the X6.
In a few years, it could be replacing the widely used military Super Puma and H225 helicopters that provide long range while carrying a lot of personnel. Both helicopters can reach speeds of about 140 knots and carry up to about 19 military personnel.
The X6 will also be able to deliver range with lot of transport, but with further innovation and advantages like noise, fuel and operation cost reductions.
France will be loaning €330 million and Gernamny €47.25 million to make the X6 a reality.