NYPD using new DNA test to identify dismembered man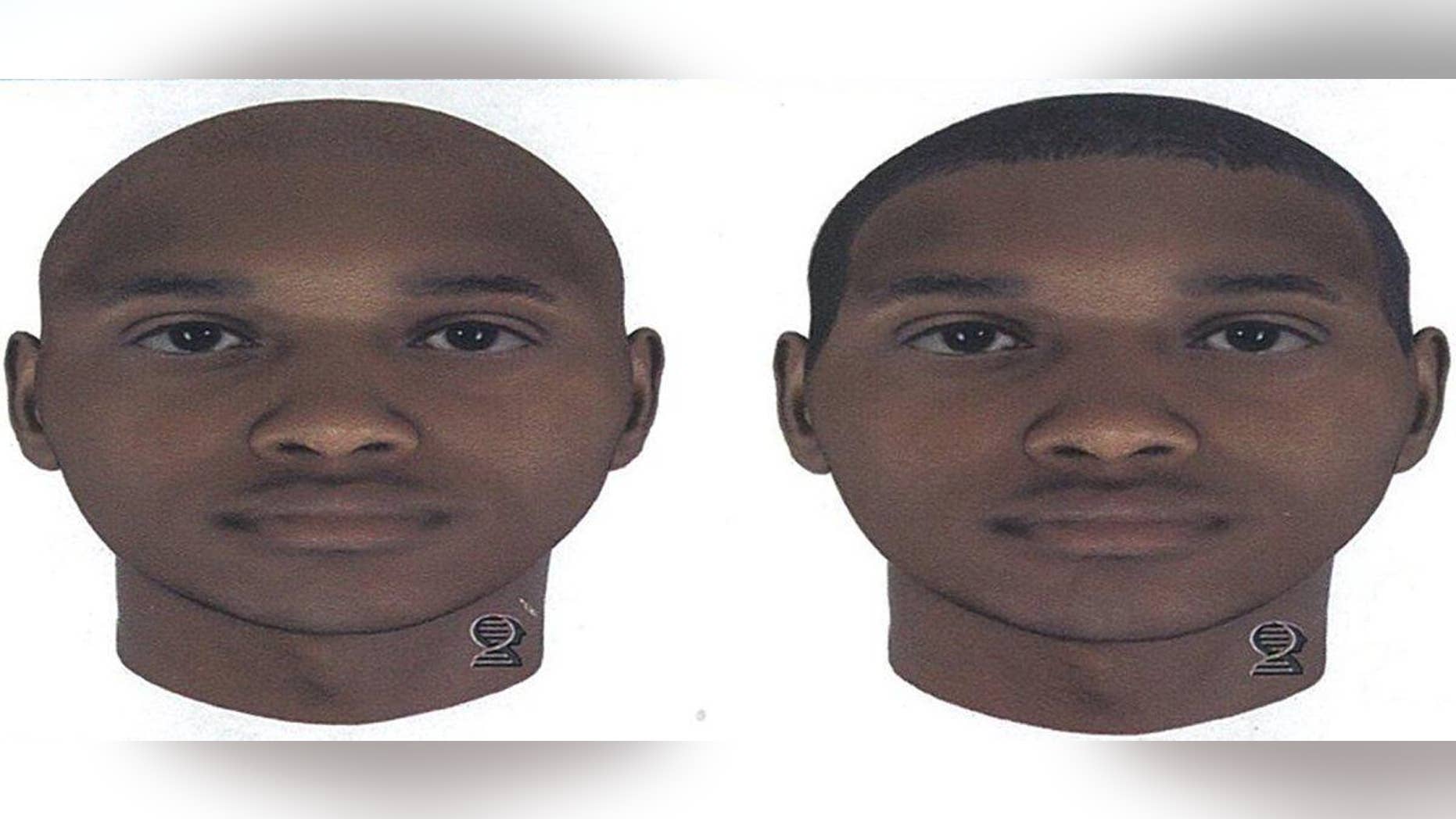 New DNA testing may help the NYPD finally identify a dismembered murder victim from more than ten years ago.
The NYPD has uncovered, with the help of Parabon Nanolabs, a DNA medical lab, that the unidentified man was black, according to the New York Daily News. Police reportedly could not distinguish his skin color when they found him at the crime scene in 2005.
The company has developed a possible picture of his face, which was released Wednesday, using DNA evidence from the crime scene, a process known as phenotyping.
SCIENTISTS CREATE WORLD'S FIRST MUTANT ANTS WITH GENE EDITING TECHNOLOGY
The technology was originally developed for the U.S. government as a way to identify suicide bombers, according to reports.
On July 26, 2005, police found the victim's upper body, minus his hands and skull, in a garbage dumpster at a waste facility in Williamsburg, Brooklyn.
Days later, his skull was found at a community garden in Bedford-Stuyvesant. Police were unable to use dental records to find him because his jaw was missing.
GENE EDITING BREAKTHROUGH COULD PAVE WAY FOR PIG-TO-HUMAN ORGAN TRANSPLANTS
It is unclear how the victim was killed, according to the NYPD's Cold Case & Apprehension Squad.
Detectives said they believe the man was 17-25 years old, approximately 5-feet-3 to 5-feet-9 inches tall and somewhere between 130 and 190 pounds.
DNA DISCOVERY UNRAVELS THE MYSTERY OF EARLY GREEK CIVILIZATIONS
"We don't have an ID, but once we have that, we're open to anything that comes forward as a result of that," said Deputy Chief James Luongo of the Special Investigations Division.
Police said they are eyeing Kwauhuru Govan, 38, as the possible killer. He was previously charged with the alleged murder of another Brooklyn man, Rashawn Brazell, who was also dismembered.