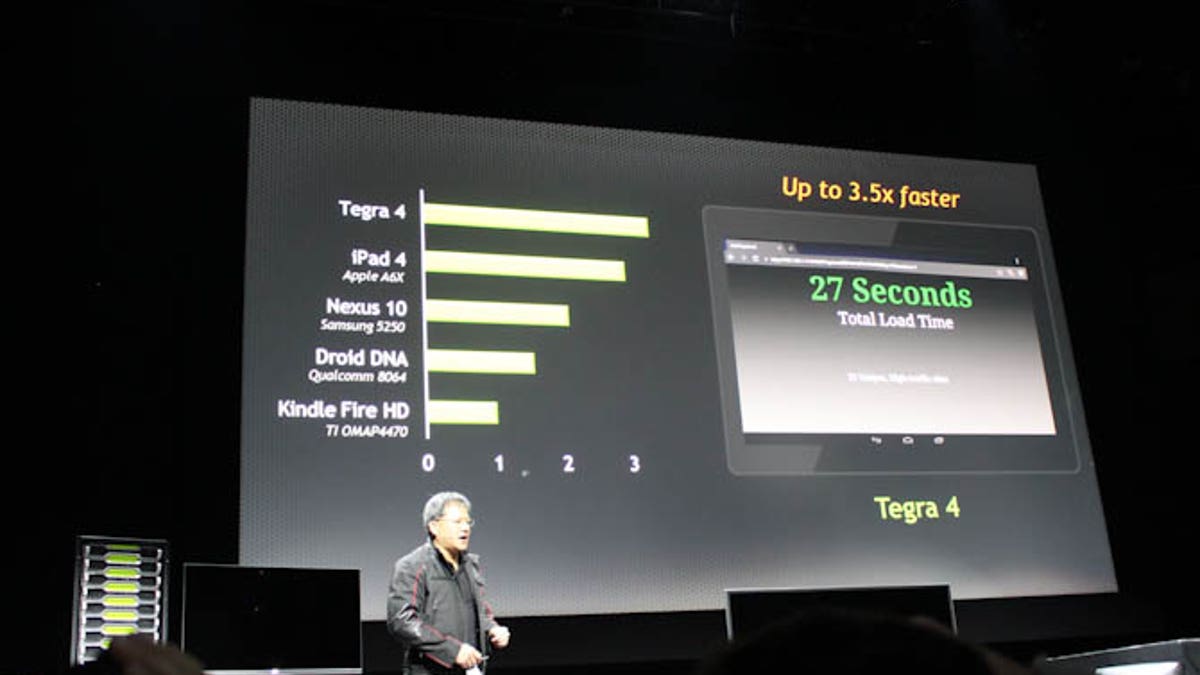 Nvidia has escalated the mobile arms race with the new Tegra 4 processor, which combines 4 A15 CPU cores with a whopping 72 GPU cores, Plus, Nvidia has integrated a 4G LTE modem for the first time.
How fast is this new processor? It took the Tegra 4 chip 27 seconds to load 25 webpages, versus 50 seconds for the Samsung-powered Nexus 10. In other words, Tegra 4 is about twice as fast. Nvidia also claims that the Tegra 4 smokes the iPad 4's A6X processor, as well as the CPUs inside the Droid DNA (Qualcomm) and Kindle Fire HD (TI OMAP4470).
It gets better. Nvidia's new computational photography engine lets mobile devices take two shots at once, letting you get the benefits of HDR mode without the lag.