Nikon 1 AW1 is a camera made for adventurers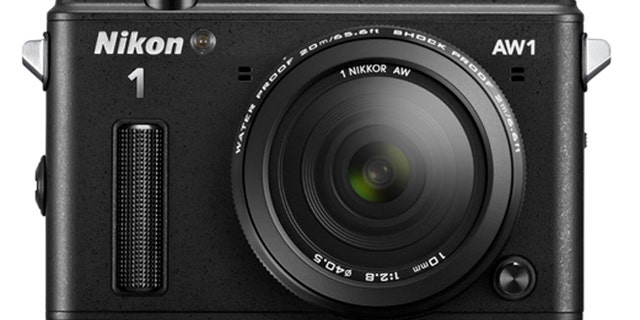 Rugged, waterproof cameras can go where smart phones and tablets dare not tread: underwater, down ski slopes, and into the hands of klutzy people who tend to drop their electronic devices. The new 14-megapixel Nikon 1 AW1 SLR-like is the first rugged, waterproof camera that accepts interchangeable lenses and has a larger sensor for superior photos and video. That can be crucial, particularly when shooting underwater, where lighting can be very dim.
Check our buying guide and Ratings for digital cameras.
Nikon claims the 1 AW1 is waterproof to a depth of 49 feet and can withstand a drop of 6.6 feet. It can capture full HD-resolution video (1080/60i), has an ISO range of ISO160 to ISO640, and even includes an underwater white-balance mode that makes adjusting the white balance simple.
Two new compatible lenses—1 Nikkor AW 11-27.5mm f/3.5-5.6 and 1 Nikkor AW 10mm f/3.5-5.6—have waterproof seals, to prevent leaks into the camera body. The 1 AW1 camera body is also compatible with lenses that work with other Nikon 1 cameras, but those will not keep the AW1 waterproof.
The Nikon 1 AW1, available in black, silver, or white, comes in two configurations: with one lens (11-27.5mm), for $800, and with both lenses for $1,000. It's due out next month.
—Terry Sullivan
Copyright © 2005-2013 Consumers Union of U.S., Inc. No reproduction, in whole or in part, without written permission. Consumer Reports has no relationship with any advertisers on this site.