New York Times hires writer to cover 'consequences of technology,' fires her for tweets hours later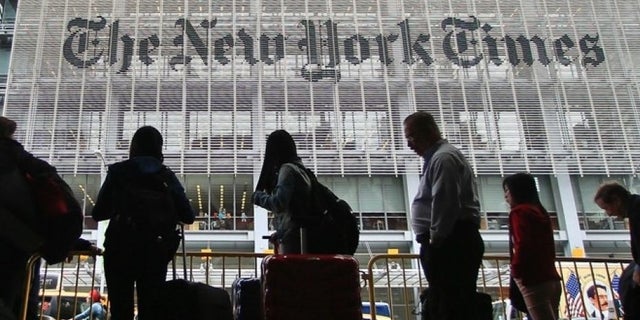 Just hours after The New York Times heralded its hire of a lead opinion writer to cover the "power, culture and consequences of technology" on Tuesday, the paper fired the new scribe -- citing, in an ironic twist, her past tweets.
Quinn Norton, who has written for publications like Wired and the Atlantic, was brought on to help readers make sense of the "profound uncertainty about the role of technology in our lives," according to a Times statement issued early Tuesday.
Norton promptly celebrated the news on her blog on the crowdfunding website Patreon on Tuesday, writing that the Times had first approached her in January -- and remained interested despite her misgivings.
Even after she admitted to the Times that the job may not be a good fit and that she is "kind of weird," she wrote, "they kept talking to me," eventually leading her to take the job offer -- and stop accepting donations from fans on Patreon.
"On a more practical note, I won't be collecting Patreon funds for the foreseeable future. I'm sorted out for money," she wrote.
But Twitter users quickly cried foul over a host of online posts they uncovered by Norton, including one in which she acknowledged she was "friends with various neo-nazis" even though she "never agreed with them."

In other posts, Norton either used vulgar terms herself, or retweeted others doing so. Norton's account once retweeted a word that was derogatory to African-Americans.
"I wish there had been a way, but ultimately, they need to feel safe with how the net will react to their opinion writers."
The Times issued a statement Tuesday evening announcing that Norton had been fired.
"Despite our review of Quinn Norton's work and our conversations with her previous employers, this was new information to us," read a statement from Times editorial page editor James Bennet.
After her termination, Norton called the situation a "context collapse" on Twitter, implying her views have been misinterpreted.

"[N]o harm no foul," Norton wrote on Twitter. "I'm sorry I can't do the work I wanted to do with them. I wish there had been a way, but ultimately, they need to feel safe with how the net will react to their opinion writers."

On her Patreon, which was open for donations on Tuesday night, Norton added: "Well that was fun. Disregard last post. I'm going to bed."