Navy seeks new advanced sensors, weapons for new frigate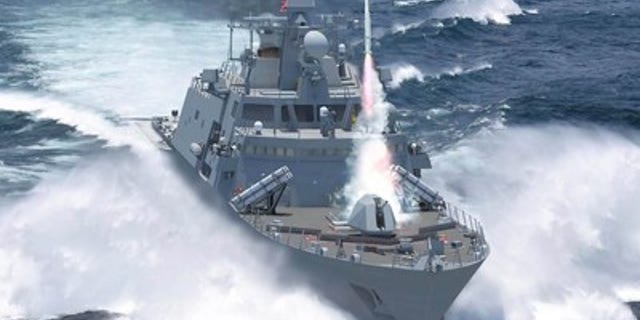 NEWYou can now listen to Fox News articles!
The Navy envisions a new multi-mission Guided Missile Frigate able to sense enemy targets from great distances, fire next-generation precision weaponry, utilize new networking and ISR technologies, operate unmanned systems and succeed against technically advanced enemies in open or "blue" water combat, according to service statements.
The service is now refining and analyzing design, sensor and weapons concepts for the new ship, called the FFG(X), as it moves into a formal Conceptual Design phase after awarding a major contract.
Naval Sea Systems Command recently chose five shipbuilders to advance designs and technologies for the ship, awarding development deals to General Dynamics Bath Iron Works, Austal USA, Huntington Ingalls, Marinette Marine Corporation and Lockheed Martin.
The Navy expects that new weapons and sensors will better enable the ship to destroy swarming small boat attacks, support carrier strike groups, conduct dis-aggregated operations, attack enemies with an over-the-horizon missile and engage in advanced surface and anti-submarine warfare, service statement specify.
Click on Warrior Maven for more.