Midterm movers: Uber and Lyft offer voters discounted rides to the polls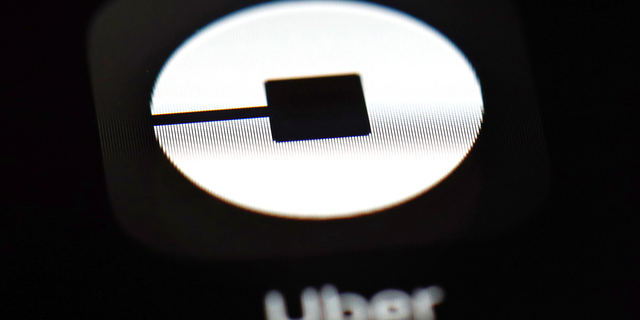 Ride sharing companies Uber and Lyft are offering voters discounted rides to polling stations for the midterm elections.
Uber recently announced its 'Drive the Vote' initiative, offering up to $10 off a single ride to the polls on election day. "Your vote is what drives democracy forward. Learn where your local polling place is and get there with a discounted ride," the company tweeted Monday.
Working with partners #VoteTogether and Democracy Works, Uber is also offering free rides to voters for whom transportation is a barrier in getting to the polls. #VoteTogether, for example, has sent out promo codes to over 15,000 potential voters.
MIDTERMS CYBER FEAR: ONE IN FIVE AMERICANS MAY NOT VOTE OVER SECURITY WORRIES, SURVEY SAYS
Rival Lyft is partnering with Buzzfeed to offer riders a 50 percent discount (up to $5) on their trip to the polling station. "November 6, all Lyft rides to the polls are 50% off. Let's get your voice heard," it tweeted Monday.
Like Uber, the ride service is also offering free trips to some voters. "For underserved communities, we'll provide rides free of cost through nonpartisan, nonprofit partners, including Voto Latino, local Urban League affiliates, the National Federation of the Blind, Faith in Action, League of Women Voters, and the Student Vets of America," it explained, in a blog post.
This is the second time Lyft has offered discounted or free rides to the polls and Uber's first.
FOREIGN HACKERS HAVE US ELECTION NETWORKS IN THEIR CROSSHAIRS, REPORT SAYS
In 2016, 15 million eligible voters cited transportation as a key reason why they didn't vote, according to The Center for Information and Research on Civic Learning and Engagement at Tufts University, so "we want to use our platform to eliminate that pain point from the voting process," said Mike Masserman, head of social impact at Lyft, in an email.
The Associated Press contributed to this article. Follow James Rogers on Twitter @jamesjrogers