Microsoft to rename cloud storage service 'OneDrive' following BSkyB trademark case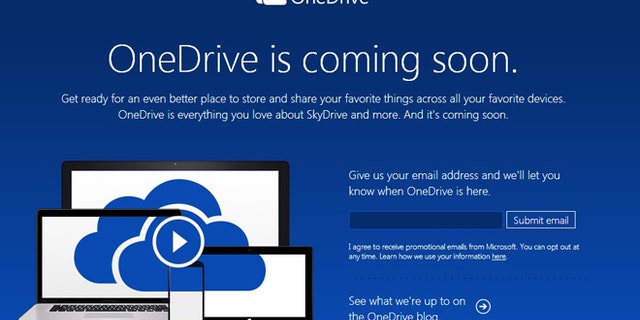 REDMOND, Wash. – Microsoft is renaming its cloud storage service "OneDrive" after British broadcaster BSkyB took issue with its former name, "SkyDrive."
The two sides settled the dispute last July for undisclosed financial terms after British Sky Broadcasting Group PLC won an initial case in a British court.
Microsoft said the change would be made soon but didn't give a date.
While the rebranding doesn't involve a change to the service's logo — two blue clouds on a white background — it does bring the name more in line with other company brands.
Last July, Microsoft re-organized its corporate structure to focus on providing both devices and services in a strategy it called "One Microsoft."
Its latest game console, released in November, is called "Xbox One."