Medication management goes digital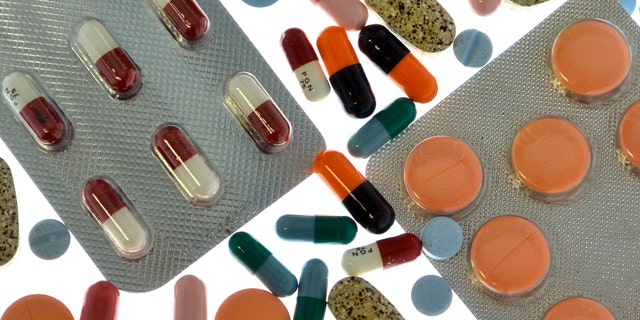 Medication management for patients, as well as their physicians and pharmacists, is going digital. Bar codes and QR codes on prescription pill containers that link to online informational videos are on the horizon, as are measuring technologies that tell how many pills are left and when a prescription needs a refill.
Much of this is driven by the changing demographics of patients and today's health care providers, says Nancy Green, managing principal, healthcare, of Verizon Enterprise Solutions.
"Patients want technology that they are familiar with, and so does the younger generation of physicians," Green says. "A CEO of a major health care organization recently went to his CIO and said, 'Whatever IT the doctors or patients want, give it to them. Make it happen. I don't care how.'"
Since doctors provide the billable services for hospitals, and patients (or their insurance companies) pay for them, this scenario is playing out all over the U.S.
Smartphone and Tablet Access
The pharmacy at Ocean Medical Center in Brick, N.J., and other hospitals run by Meridian Health, also in New Jersey, have recently begun placing QR codes on prescription bottles that, when scanned with a smartphone or tablet, direct patients to online video versions of the pamphlets that accompany prescriptions – the ones you usually toss into the trash without reading.
"Being able to present patient-centered information by way of a web-based graphic interface would likely provide the information and answers that many demand," says Dr. Mark Leavey, an internist who sees patients at Lutherville Personal Physicians in Lutherville, Md., a satellite of Mercy Medical Center.
"Clearly, the paper printout supplied with medications by pharmacies may have all of the information, but it is presented in a form that is a challenge for any but the most well-versed to read."
Scanning a QR code directs users to information portals that display the prescription data in layers, with the most direct and basic facts first, followed by commonly asked questions and a video of proper ways to use the medication.
"I see this both as an important tool for patient education and doctor-patient communication," Leavey said.
Another technology that can revolutionize health care involves the use of NFC (near field communication) tags. Unlike QR codes, which can be printed by the pharmacist on a prescription label, NFC tags are more like microchips, embedded in the bottle. They can monitor the weight of the bottle to determine whether a pill has been taken out, and they can be "easily programmed with a doctor's instructions, including correct dosage, cautions, drug interactions and additional information that won't fit on a current label," said Jason Hart, CEO and Director of Identiv, Inc., a maker of NFC technology for the health care industry.
"There is a huge opportunity for both health institutions and patients to embrace NFC technology, which allows something physical like a prescription bottle bar code to communicate wirelessly with your devices," Hart said in an interview.
NFC could also help patients and their caregivers manage chronic diseases remotely, he said. For example, a patient with hypertension who takes an enzyme-inhibiting drug daily to reduce his blood pressure could suffer or even die from a stroke or heart attack if he missed a dose or several doses. Hart said data about the patient's compliance with his prescription, on the level of an individual bottle, would be transmitted wirelessly with NFC tags and could alert medical personnel that he might be in danger.
Early Adopters
Labels featuring barcodes or QR codes can redirect a smartphone or tablet to a website, although Hart said that the radio communication technology used by NFC offers multiple uses. "The beauty of an NFC tag is that it can be read without any Internet connectivity, since the information is stored on the chip within the tag. Pharmacies, pharmaceutical companies, hospitals and other health providers can also use NFC technology to monitor recalls, distribution and inventory directly via individual packaging."
One early adopter of Identiv's NFC tags is HealthID Inc., a company marketing an NFC-based solution for managing chronic disease management information.
"The system also includes an application that users can download on their phone or tablet for use in helping with chronic conditions by managing their taking of medications or monitoring other health-related tasks they must perform daily," Hart said.
Identiv's competitors in the NFC field include Astro-Med, Inc., Ruckus Wireless, Inc., and RadiSys Corporation. All of the companies are traded on NASDAQ.