Lincoln's Gettysburg Address gets a digital makeover by Google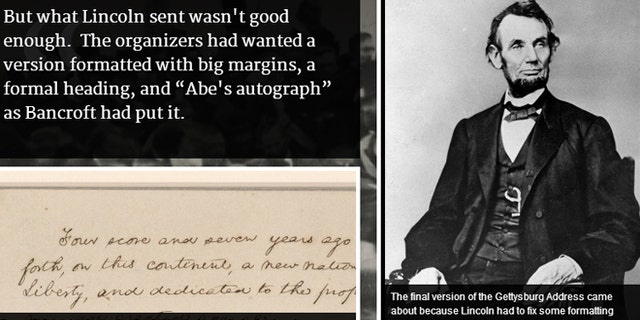 The 272-word speech delivered by President Abraham Lincoln 150 years ago today is receiving a digital makeover by the Google Cultural Institute.
All five copies of Lincoln's handwritten Gettysburg Address are available online courtesy of Google including the copy that hangs in the White House's Lincoln Bedroom.
Several multimedia exhibits explore expert's opinion on the context around the speech and its interpretation.
In addition to reading reflections made on the speech by people like Google's Eric Schmidt and retired Supreme Court Justice Sandra Day O'Connor visitors can contribute their own version of the Gettysburg Address to Learn the Address, a project by documentarian Ken Burns.
Most people would not have been able to have access to these copies before but now anyone with Internet access can explore the important artifacts that helped shape the United States.