Anonymous hacking group targeting government websites, FBI warns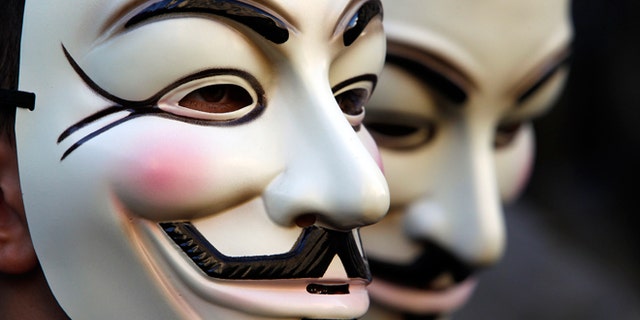 NEWYou can now listen to Fox News articles!
The FBI is warning of a campaign by a mysterious Internet hacking group to breach numerous federal agencies' computer systems and the resulting theft of thousands of people's personal information.
According to a memo obtained by Reuters, hackers associated with Anonymous exploited a flaw in Adobe Systems' ColdFusion software -- used to construct websites -- to accomplish the break-ins.
Among the affected agencies were the U.S. Army, Department of Energy and the Department of Health and Human Services, although the FBI memo reportedly warns the damage could be far more widespread.
[pullquote]
Reuters cites an Oct. 11 internal email originating with a high-ranking Department of Energy official as noting the problem at that agency, alone, concerns, "at least 104,000 employees, contractors, family members and others associated with the Department of Energy, along with information on almost 20,000 bank accounts."
"The majority of the intrusions have not yet been made publicly known," Reuters reports the FBI memo as saying. "It is unknown exactly how many systems have been compromised, but it is a widespread problem that should be addressed."
The cyber attacks reportedly began almost a year ago and Reuters writes the FBI believes the campaign to be ongoing.
Anonymous is a loosely affiliated organization of unidentified, so-called "hacktivists," accused of either illegally shutting down -- or accessing -- numerous governments' websites around the world, as well as those of private companies.
Reuters reports much of the latest havoc wrought by the group -- and cited in the FBI memo --stems from what members have referred to as, "Operation Last Resort," a retaliatory campaign related to the prosecution of hackers, and specifically Aaron Swartz, who committed suicide in January following his arrest by MIT police for the alleged illegal downloading of millions of academic papers from a digital library.