LightSquared Promises Tech Fix to 'Save' GPS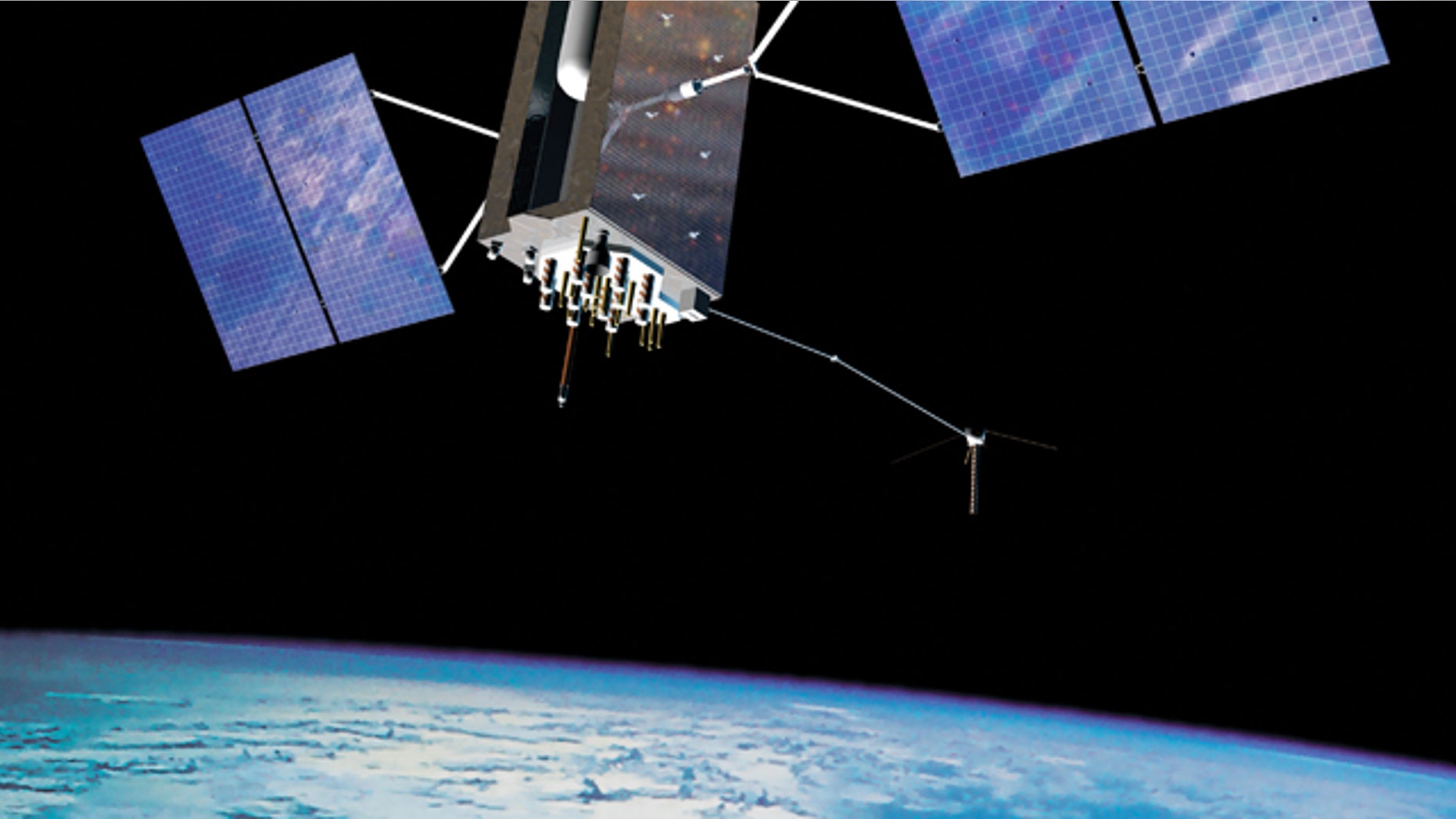 Has GPS been saved?
The billionaire backer of a controversial new wireless technology said a fix is in the works for the signal overlap issue that may effectively render GPS useless -- a possibility that the Air Force, police and others have called a dangerous threat to our nation's security.
LightSquared backer Philip Falcone told FoxNews.com that issue lies in the GPS satellites themselves, which were designed to use a specific wedge of bandwidth but sloppily spill out and "listen in" on nearby signals. That wasn't an issue 20 years ago; today it limits LightSquared's ability to create a new high-speed wireless data network.
But a 10-cent filter can fix the 40,000 military devices at risk, Falcone said -- something that should be done whether or not LightSquared is the problem.
"Quite frankly, if we interfere with public security, we should be fixed. And quite frankly, we don't," Falcone told Fox News anchor Megyn Kelly.
"That potential interference is down to a minimum, and that minimum is going to be fixed with some things we have done in the marketplace," Falcone said, promising to unveil this week a new solution to the GPS interference.
Will it be the 10-cent filters? Limited use of the available spectrum, another option LightSquared has suggested? A simple software patch? Falcone wouldn't say which it was, but offered a bit of clarity.
"These fixes are technology issues, not physics issues," Falcone told Fox News.
The GPS industry disagrees.
"It's a physics issue," said Ted Gartner, a spokesman for GPS manufacturing giant Garmin.
"LightSquared has been talking about the 10-cent filter ever since the issue came up," Gartner told FoxNews.com. "We've asked to see it. we've asked to test it. And lo and behold, it has never appeared."
"By all accounts, it does not exist," he said.
In dramatic, eye-opening testimony before the House Armed Services Committee last week, General William Shelton, head of Air Force Space Command, detailed the results of tests from earlier this year intended to precisely quantify the effect of LightSquared's forthcoming network on GPS.
"Aviation receivers operating as far as 7.5 miles from LightSquared transmitters completely lost GPS and were degraded out to distances of more than 16.5 miles," Shelton said. "High precision GPS receivers such as those used for surveying and geological study requiring precise measurements were adversely affected out to 213 miles and totally lost GPS out to 4.8 miles."
Shelton noted that the State of New Mexico believes the LightSquared network could "jeopardize 911 and public safety."
Shelton gave his damning testimony despite admitting that he was pressured to change his testimony in a way that would favor LightSquared, congressional sources told Fox News. Following those accusations, the LightSquared technology debate has become mired in politics -- one fact both sides can agree upon.
"It has become a political battle, which is really unfortunate," Falcone told Fox News.
LightSquared CEO Sanjiv Ahuja called the allegations of undue political influence "ludicrous."
"It's difficult to charge that LightSquared has undue political influence when it was denied the opportunity to testify at [the House Armed Services] hearing," he said.
Falcone agreed, telling Fox News he had never met the president -- and that politics were derailing the conversation. He said the company has allocated $50 million to various agencies to implement the filtering that the military would need fix its receivers.
And as for all of the cell phones and GPS devices in cars? Would a fix be required for those items?
Absolutely, Gartner said, not to mention the bank ATMs and the stock market, which also use GPS. Russia's forthcoming GPS system, called GLONASS, will suffer similar issues, he said. Garmin has sold 88 million units worldwide. Filtering them all seems impractical, he said.
"It's like fitting a tinfoil hat to your GPS."