LG Viper 4G LTE Launching from Sprint Later This Month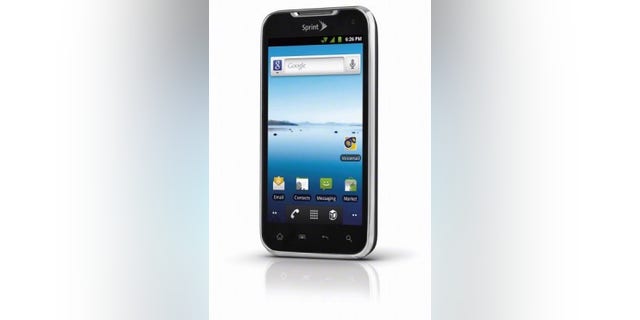 Attention Sprint fans who've been waiting for LTE. Today, the company announced the release date of its first-ever 4G LTE phone, the LG Viper. This announcement makes the arrival of Sprint 4G LTE less of a dream and more of an impending reality. This mid-range handset will be available later this month for $99 (after a two-year contract and $50 mail-in rebate), with pre-orders starting on Thursday, April 12th.
Although this is a huge first step for Sprint's 4G LTE rollout plan, the only cities due to get LTE service any time soon are Atlanta, Baltimore, Dallas, Houston, Kansas City and San Antonio, none of which will receive the service until mid-year. Viper owners in other cities will have to wait even longer to get LTE speeds.
No matter where they use the Viper, owners can feel good about its eco-friendly features. The Viper's body is made of 50% recycled plastics and it has recyclable, glue-free packaging. Its tree-hugging attributes earned the LG Viper 4G LTE the ULE Platinum Certification and the CarbonFree Certification. This is the third eco-friendly phone released by Sprint and LG. The first was the LG Remarq, followed by the LG Rumor.
The phone will have a 4-inch, 800 x 480 display, a 5-MP rear camera, a VGA front camera, a 4GB microSD card (expandable to 32GB), 7 hours of battery life and 50GB of free cloud storage. The Viper will be powered by Android 2.3 Gingerbread running on a 1.2 GHz dual-core processor.
With an NFC chip on-board, the Viper will be Sprint's second phone with Google Wallet integration users can use for mobile payments. a free app called The phone also comes preloaded with "Life's Good Fairytales" -- a story creation app that allows users to take photos, capture sounds and edit those elements to create an adventure. Other Android users will be able to purchase this app for $0.99 starting on April 27th.