Les Paul Doodle Wows Googlers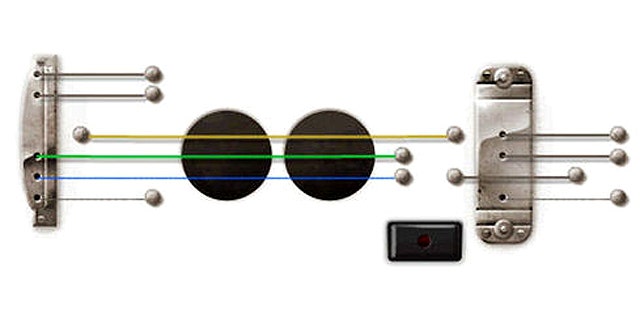 If there were a doodle hall of fame, Google's latest doodle would be inducted.
In commemoration of legendary musician Les Paul, who would have been 96 today, Google's homepage has been transformed into an interactive guitar. The doodle features a stylized guitar that lets you mouse over the strings to make music, and even record your song. Recordings can be up to 30 seconds long and the site gives a URL for the recording so rocker-wannabe's can show off to their friends.
To learn more about the 'father of the electric guitar,' simply click on the doodle itself and a web search of Les Paul opens up.
So is this the coolest doodle ever? Over the years Google has had an impressive line-up of doodles for various holidays, birthdays, or just for the heck of it.
The Les Paul doodle has competition, in other words, including a Pac-man doodle for the 50th anniversary of the game, which allowed users to play the title right on their browsers.
Google also featured a drawing that drew itself as you stayed on the page for John Lennon's birthday, and Thomas Edison's birthday doodle, to name a few. How appropriate that the man who innovated and changed the guitar forever has the most futuristic doodle yet?