Lenovo Yoga tablets have longest battery life yet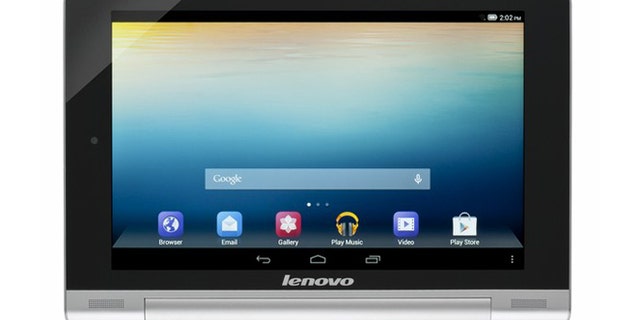 Lenovo's new Yoga tablets push the limits on battery life farther than ever. We tested the company's new Yoga Tablet 8 and Yoga Tablet 10 and measured, respectively, a surprising 18.5 and 15.1 hours of battery life, the longest by far we've seen yet.
Until now, the best battery life we'd seen on an Android tablet was 13.5 hours on the Google Nexus 7.
The shape of the base on the Lenovo tablets is what makes the long battery life possible. As their name suggests, the Yoga tablets can be moved into three positions, Hold, Tilt, and Stand. They do that with a kickstand that wraps around a cylindrical-shaped base.
That cylinder is where the battery lives, and it's that shape that's the key. It allows Lenovo to use the cylinder-shaped lithium-ion battery instead of the lithium-polymer battery used in most other tablets. And lithium-ion batteries just last longer.
Find the best tablet for your needs and budget with our buying guide and Ratings.
Other notable new tablets in our latest Ratings include the first tablet from Nokia, a Windows model that has the brightest display of any in our tests. That makes it great for outdoor use in bright light. Another first comes from Verizon. Its first tablet, the Ellipsis 7, is a 4G model at a great $250 price. One thing that keeps the price down is the scant 8GB of memory, but that's easily expanded with a memory card.
Also new: A couple of Kobo tablets geared toward readers. The company's new 7- and 10-inch tablets have very high-resolution displays and come with the full Google Play market for apps.
Copyright © 2005-2013 Consumers Union of U.S., Inc. No reproduction, in whole or in part, without written permission. Consumer Reports has no relationship with any advertisers on this site.