Lawn mower of the future is a multi-tasker -- it also edges, whacks weeds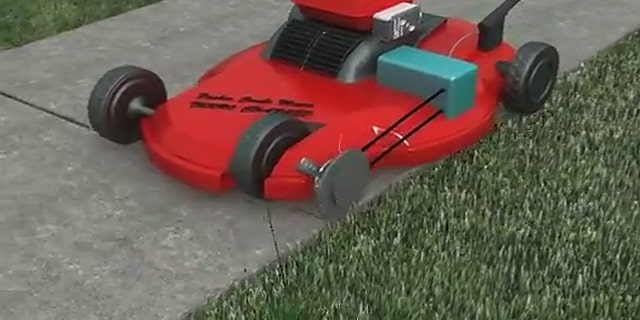 Calling all green thumbs: Two Pennsylvania men are reportedly seeking to patent a machine they claim combines the functions of a lawn mower, an edger and weed whacker.
The Packer-Combo-Mower is the brainchild of Bruce Packer, 78, and Dennis Gesker, 73, two Philadelphia men who fine-tuned the "lawn mower on steroids" concept after Packer was ejected from the home he had rented for 18 years.
"I've worked on mowers all my life, finding them in the trash, fixing them up, selling them at flea markets," Packer told the Philadelphia Daily News. "I said to myself, 'A lawn mower only cuts in the middle. What if it could edge the lawn and whack the weeds while it's cutting and mulching grass?'"
Gesker, a former divorce attorney, has since written a patent application, which is currently awaiting government approval, and he's also reached out to Philadelphia Mayor Michael Nutter, urging him to house the future Packer-Combo-Mower in a vacant lot in Northeast Philadelphia to "bring real jobs" back to the financially-strapped city.
"This is not your daddy's lawn mower," Gesker told the newspaper, echoing the pitch in an instructional video created for the machine. "The power on the edger and the whacker can knock the fillings out of your teeth."