iTunes, beware! Samsung launches new Music Hub service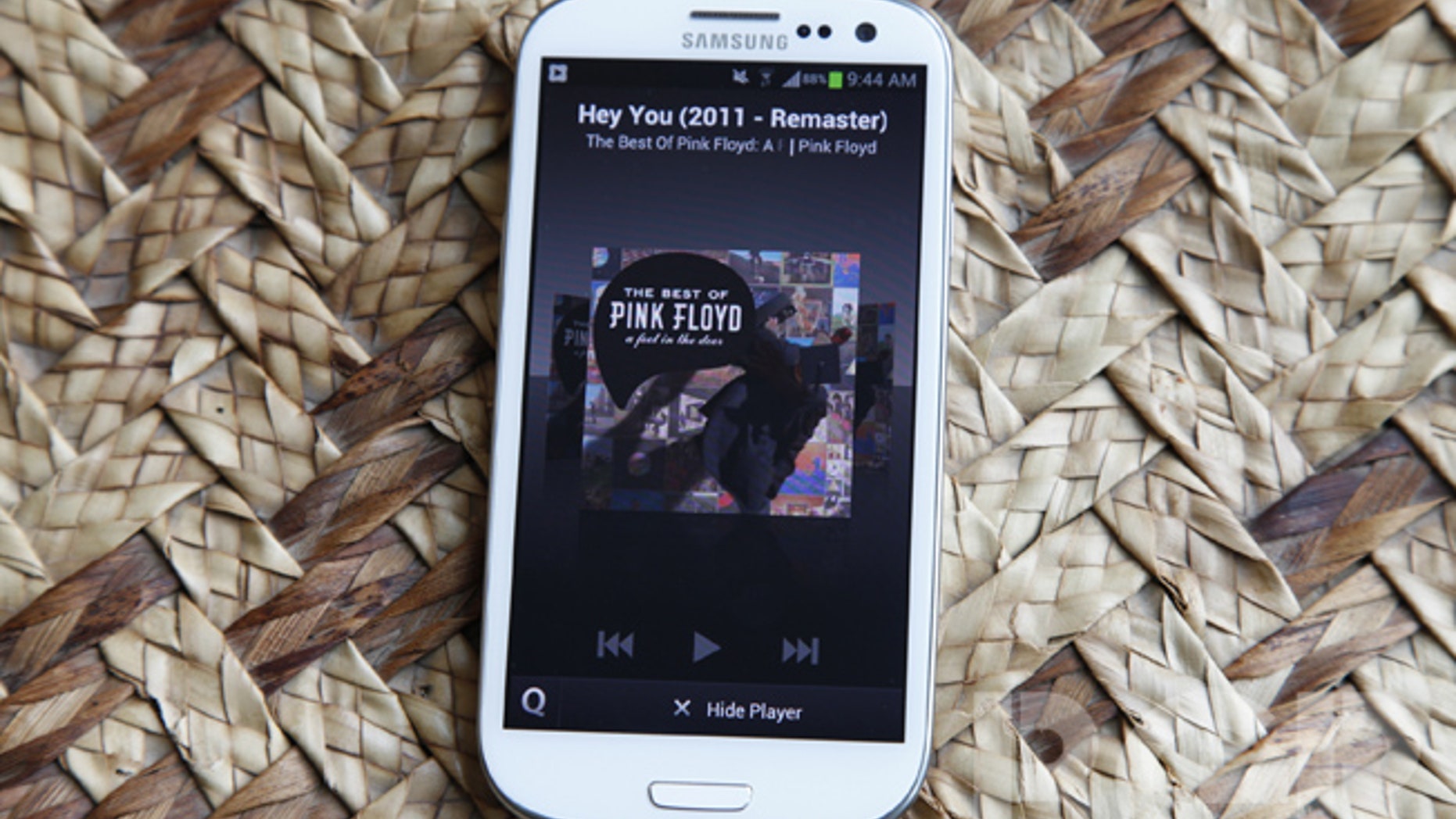 Samsung on Tuesday announced the immediate availability of Music Hub, the company's new streaming music service for the United States market that wraps iTunes, Spotify and Pandora into one great package.
Initially available on the wildly popular Galaxy S III, Samsung's mSpot-powered Music Hub brings a massive catalog of more than 19 million songs to users' Samsung smartphones and to desktop Web browsers thanks to an HTML5-based companion site.
Like iTunes, Music Hub allows users to purchase tracks and download them or store them in the cloud for streaming; like Spotify, Music Hub can stream an unlimited amount of on-demand music to smartphones or computers; and like Pandora, Samsung's new service offers custom radio stations that provide endless streaming and help users discover new music.
I've been using Samsung's Music Hub service for more than a week now and I must say, I'm impressed. Because Music Hub tries to be everything to everyone, it takes some time to get used to compared to a service like Pandora, which has a much sharper focus. Once I learned my way around the UI, however, the service was a pleasure to use.
I found almost everything I searched for in Samsung's catalog of 19 million songs, which is powered by 7digital. The app's settings allow users to select high-quality streaming or standard quality that comes in the form of 64kbps AAC+ files, and the latter is more than sufficient when data is at a premium. Purchases are downloaded as 320Kbps MP3 files.
Samsung offers two versions of its new Music Hub service, a free version that provides a music store, cloud locker and Web player, and a premium version for $9.99 per month that adds a scan and match feature to make your current music catalog available online, streaming radio and on-demand streaming, and customized recommendations that learn your taste and get better the more you use the service. Users can tap a light bulb icon while playing a song to access the recommendations function.
In a phone interview, Samsung executives made it quite clear that the company realizes it is not a leader where content services are concerned, but it is looking to change that. A comprehensive offering that combines a digital music store, a cloud locker, a streaming radio service and a music discovery engine is absolutely a solid start.
Samsung is offering a free 30-day trial of its premium service to U.S. Galaxy S III users.
This content was originally published on BGR.com
More news from BGR:
- Samsung ripped off the iPhone's design? Not so fast…
- September 12 iPhone event confirmed – but where's iPad mini?
- Samsung's 'Retina' tablet finally begins to take shape