Iran Shuts Down Gmail, Announces National E-Mail Service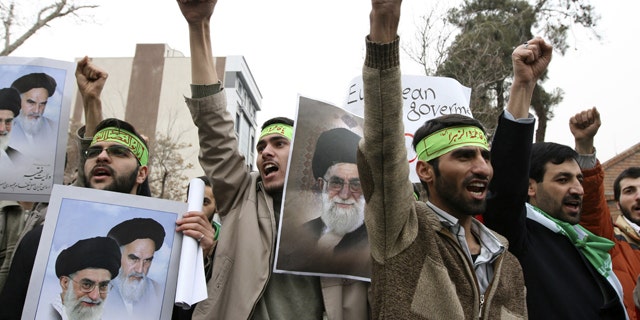 Iran's telecommunications agency announced Wednesday that it has permanently suspended Google's e-mail services and that a national e-mail service for Iranians will be rolled out soon.
It is not clear what effect the order has had on gmail in Iran. Google says in a statement, "We have heard from users in Iran that they are having trouble accessing Gmail. We can confirm a sharp drop in traffic, and we have looked at our own networks and found that they are working properly. Whenever we encounter blocks in our services we try to resolve them as quickly as possibly because we strongly believe that people everywhere should have the ability to communicate freely online. Sadly, sometimes it is not within our control."
Google on Tuesday unveiled a new service called "Buzz," a social networking tool built into its gmail service.
The announced suspension of gmail comes as Iranian authorities have deployed in force across Tehran to conduct last-minute security sweeps and warn residents to refrain from joining antigovernment protests planned for Thursday -- the 31st anniversary of the Islamic Revolution.
Police have confiscated satellite dishes from residential rooftops, according to opposition Web sites. Some pedestrians have been quoted saying that their mobile phones were searched and, in some cases, taken by police patrolling areas of the capital where protests have erupted in the past. Iranians have also reported widespread service disruptions of text messaging services, though mobile phones appeared to be operating normally Wednesday.
The State Department criticized Iran over the move.
"While information technologies are enabling people around the world to communicate like never before, the Iranian government seems determined to deny its citizens access to information, the ability to express themselves freely, network and share ideas," says State Department Spokeman P.J. Crowley. "Virtual walls won't work in the 21st century any better than physical walls worked in the 20th century. The Iranian people are dynamic and determined and will find a way to overcome the obstacles the Iranian government puts in their way."
Iranian authorities tasked with upholding Islamic values have also been scouring the streets, harassing people wearing green, the trademark color of the opposition, according to witness accounts posted on opposition Web sites.
The government typically orchestrates large, carnival-like rallies and demonstrations to mark the Feb. 11 anniversary of the Islamic Republic. For this year's events, opposition leaders have called for protesters to demonstrate against the regime. That has set the stage for clashes between authorities and demonstrators, who have taken to the streets repeatedly to protest the outcome of presidential elections in June.
Government officials, meanwhile, ratcheted up threats against any protests, vowing to confront demonstrators on the streets and calling for government supporters to turn out in large numbers. Iranian officials have said the protesters are agents of foreign powers.
The Wall Street Journal contributed to this report.