In the absence of a French teacher, school uses Rosetta Stone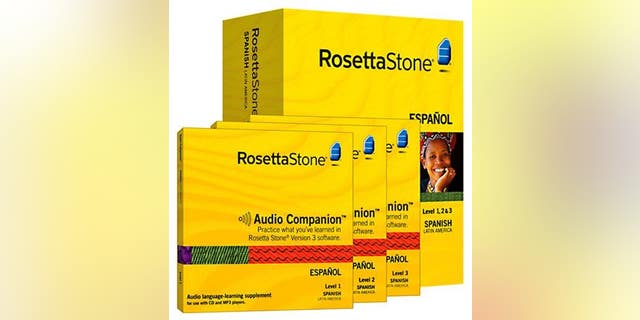 A Quebec mom recently noticed her 11th-grade son hadn't had any French homework lately, and when she asked him what was up, she was more than a little surprised at his reply.
"Of course we don't have homework, we don't even have a teacher," Andrew Gagnon told her, per CTV News. Reason? Howard S. Billings Regional High School has been using Rosetta Stone software to instruct students instead of an actual person.
A rep from the New Frontiers school board tells CTV it's been "difficult, especially this time of year" to replace three teachers who went on parental leave and one teacher who "didn't work out." The French course, which the school has been using since November, is supervised by a teacher—but it's not a French teacher.
Andrew tells CTV his French skills aren't stellar, but that the program is so basic—"it starts off with really easy [things], like saying 'Bonjour'"—that his grades have never been better.
And that's exactly what parents are worried about: that the kids aren't receiving adequate instruction so they can pass an upcoming provincial exam. The school explains in a news release picked up by the Montreal Gazette that the move is "temporary" and that the kids "will be ready" for their exams.
(Maybe they're just better off learning Spanish.)
This article originally appeared on Newser: Without French Teacher, School Uses Rosetta Stone
More From Newser