How to watch the Super Bowl on your smartphone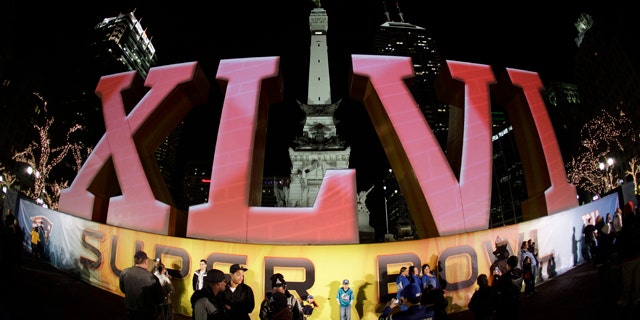 NEWYou can now listen to Fox News articles!
Let the game begin…on your smartphone!
The best way to experience the Super Bowl may be right in the palm of your hand. You can watch, interact, get fun facts, find Super Bowl parties, plan the perfect party and more -- all in just a few clicks.
Super Bowl XLVI Official NFL Game Program
Get the official Super Bowl XLVI Game Program app to watch recaps of the Giants' and Patriots' road to championship during the 2011 season. You can also take a trip back in time to view highlights from past Super Bowls.
Download Super Bowl XLVI Official NFL Game Program: Apple iTunes
Mobilewalla App Score: 22 out of 100
SB XLVI Guide
If you are headed out to Indianapolis to experience the Super Bowl first hand -- lucky you -- first download SB XLVI Guide to maneuver your way around town. The app has an interactive 3D map of Lucas Oil Stadium and the surrounding area, so you can easily find your seat and pinpoint where you have parked. A guide to local restaurants, venues, and Super Bowl events is also included.
Download SB XLVI Guide: Apple iTunes
Mobilewalla Score: 78 out of 100
Chevy Game Time
You most likely will be watching the Super Bowl with some sort of device on your lap, so why not use it to win prizes. Download Chevy Game Time to play trivia, interact with others on Twitter, and participate in polls to possibly win one of 20 Chevrolets vehicles and other prizes. If you are already watching the big game, the likelihood that you know some of the answers is pretty high. Can't win unless you play.
Download Chevy Game Time: Apple iTunes
Download Chevy Game Time: Android marketplace
Mobilewalla Score: 69 out of 100
Here's how it works:
IntoNow
Stay up on all the game-day chatter with IntoNow. The app is like Shazam for your TV -- it listens to the audio from your television and then suggests additional related content to read and watch right on your iPad. Also start a conversation with friends who are watching the same thing, and interact on Twitter with other engaged viewers.
Download IntoNow: Apple Apple iTunes
Mobilewalla Score: 75 out of 100
Super Squares
Getting together with friends and family to watch the game? Get competitive and play Super Squares to guess the score of the game. But instead of creating your own NFL Super Bowl template, download the app on your iPad. It's easy to set up and add names to the grid.
Download Super Squares: Apple iTunes
Happy Super Bowling!