How to stop your devices from listening to (and saving) everything you say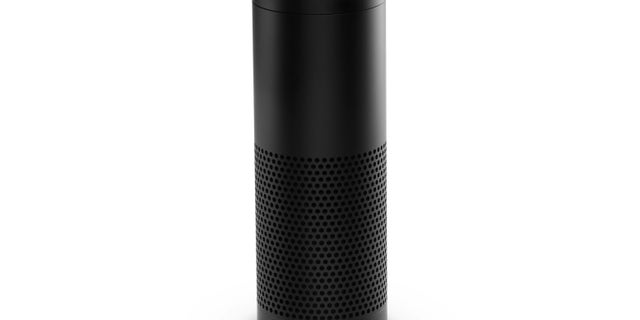 Yes, voice technology is amazing. You can ask your phone a question. You can talk to your speaker system and book an Uber. With the right setup, your voice can lock the doors, dim the lights and change the thermostat. All across America, people are embracing their oral fixation.
But while virtual assistants are handy, they're always listening. As more manufacturers and developers jump onto the audio tracking bandwagon, you may wonder how much your devices are recording. And what happens to the audio files they gather?
Worst of all are the apps that use ultrasonic data to profile you. You don't hear the tones, but your device does. (More about that later.) Some regular apps are designed to spy and report back recordings. Click here for five spy apps that could be watching and listening on your phone right now.
Creeped out? Lots of consumers don't trust their virtual assistants and wonder how to switch them off. If you're worried about the privacy risks of your smartphone's always-on microphone, here are tips for turning it off.
Facebook
When you install the Facebook app on your phone, it asks for access to your microphone. Why? Because Facebook needs to record your voice when you shoot live video. But some people are wary of this. Does the app record you only when you're on camera? Or is Facebook "listening" to you all the time?
Facebook denies it's always listening — and there's no evidence that it is — but you are absolutely welcome to sever the tie between app and microphone. Many people have no use for this access anyway, so there's nothing to lose by switching it off.
If you are an iPhone user, go to Settings >> Facebook and slide the Microphone switch to the left, so it turns from green to white. That turns it off. Alternatively, you can go to Settings >> Privacy >> Microphone, then look for Facebook and do the same. Note that you can toggle the mic on and off for other apps, too. For Android users: Try Settings >> Applications >> Application Manager >> look for Facebook >> Permissions >> Turn off the mic.
If you decide to shoot video later on, just return to those settings and re-establish the connection to your mic. You can switch it off again when you're done.
Amazon Echo
Is Amazon Echo always listening? Alexa is activated when it detects one of its wake words: "Alexa," "Amazon," "Computer" or "Echo." You'll know the device is ready for a command when the outer ring at the top glows blue. But before that happens, Alexa always has open ears, waiting to be addressed.
When activated, Alexa allows you to search the web, play music and control smart home devices you've added to your home network. For example, with the right smart gadgets, you can turn off the lights in another room, lock the front door, turn up the thermostat, etc.
The downside is that Amazon keeps an audio recording on its servers of every voice command you give to Alexa, along with a fraction of a second of audio before the wake word. The recording ends after the command has been processed.
I was surprised when I checked my Amazon Echo recordings. In one recording, I was explaining why I wasn't taking a deal on a commercial building that I had for sale. You should take a moment and check your recordings. Click here to learn how to hear all your Amazon Echo recordings, and how delete them too.
Siri
Like the Echo, Siri is always attentive, even when you've forgotten your iPhone can hear you. With iOS 8, Apple introduced the "Hey Siri" wake phrase, so you can summon Siri without even touching your iPhone. If you turn this feature on, this means your iPhone's mic is always listening, waiting for the phrase "Hey Siri."
Apple says this is processed locally on your iOS device, and it does not start recording until it hears "Hey Siri." Once your request is recorded, it uploads the audio file to Apple's servers for processing.
But that may still give you the willies. Luckily, you don't have to disable Siri completely to stop the "Hey Siri" feature. Here's the easiest way to turn off "Hey Siri": Navigate to your iOS device's Settings >> Siri & Search, then toggle off "Allow Siri When Locked."
Google
Google recently released its latest masterpiece, "OK Google," the wake prompt for Google Assistant on Google Home speakers, Android smartphones and the Chrome browser.
Every time you use "OK Google" or another voice-controlled function, your request is recorded and the snippets are saved to your Google account.
Luckily, Google introduced a new My Account tool that lets you access your recordings and delete them if you want. You can also tell Google to stop recording your voice for good.
Here's how to turn off the "OK Google" wake phrase: On Android, go to Settings >> Google >> Search & Now >> Voice and turn "Ok Google" detection off.
Want a shocker? Click here to hear everything you've ever said to Google.
Cortana
Finally, there is Cortana, the voice-activated system from Microsoft. The wake phrase is "Hey Cortana." Like the others on this list, it can answer questions, do searches, set appointments and open applications. Also just like the others, Cortana has raised some eyebrows.
Here's how to turn off "Hey Cortana": Open Cortana on your Windows computer, select the Notebook icon in the right column, click on Settings and toggle "Hey Cortana" to off.
Ultrasonic Technology
Brace yourself, because ultrasonic technology is hard to fathom. Some ingenious programmers create apps that can track high-frequency sounds that humans can't hear but certain receivers can.
Your smartphone or tablet can spy on you by using sound waves you don't even know are there.
Why would anyone want to collect these ultrasonic sounds? Because marketers can use the information to tailor their advertisements. The apps are looking for "beacons," tiny auditory clues that suggest where you shop and what you like to buy. Marketers then pair browser cookies to track your behavior across multiple devices.
In fact, hundreds of Android apps are already using ultrasonic sounds to track user behaviors, including physical location and TV viewing habits. Click here if you want to know more about this new tracking.
In response, Google has announced that Android apps that use ultrasonic tracking will be banned or suspended. Developers will have to prove they adhere to Google Play Store's updated privacy policies, which require developers to disclose an app's ultrasonic features and ask for permission before accessing your gadget's mic. So, if you're worried about ultrasonic tracking, check the permissions before you install an Android app.
Cutting off your microphone may give you peace of mind, but remember: Disabling mics make speakers and virtual assistants much less useful. The ever-listening nature of these smart virtual assistants is what makes them compelling. Hopefully, developers will soon find a good compromise between security and ease of use.
How else can you protect yourself from cybersecurity issues? Call my national radio show and click here to find it on your local radio station. You can listen to the Kim Komando Show on your phone, tablet or computer. From buying advice to digital life issues, click here for my free podcasts.
Copyright 2017, WestStar Multimedia Entertainment. All rights reserved.
Learn about all the latest technology on the Kim Komando Show, the nation's largest weekend radio talk show. Kim takes calls and dispenses advice on today's digital lifestyle, from smartphones and tablets to online privacy and data hacks. For her daily tips, free newsletters and more, visit her website at Komando.com.