Horror movies are about to get scarier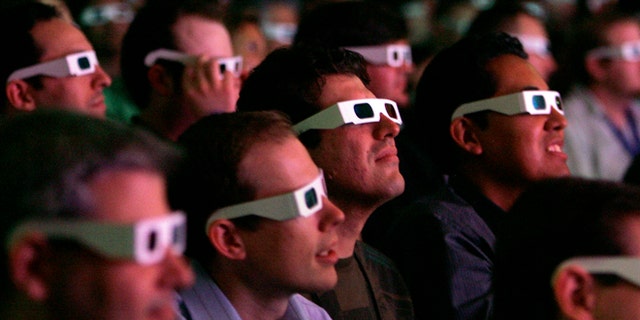 During the Sundance Film Festival in January, a midnight screening of V/H/S provoked the ultimate audience reaction of the horror movie genre.
Some scenes were so graphic and gory that a man ran from the theater, collapsed in the lobby and had a seizure. His girlfriend followed suit and vomited while he was being treated. An ambulance even had to be called.
NEWS: 'Hunger Games' Myth Exposes Myth Of Technological Progress
Fortunately, the man and his girlfriend were fine after being treated by paramedics.
Unfortunately, horror movies are about to get even more nauseating thanks to the latest technology from Dolby Laboratories. But if you're a fan of seizure-inducing horror movies, consider it your lucky day.
[pullquote]
On Monday the company revealed its new sound system, the Dolby Atmos, capable of pumping out sound how we naturally hear it: from every direction. Unlike current sound systems that push sound from the sides of theaters, the Atmos system can not only deliver sound from above, it will be able to swirl sound around the theater.
Senior technical marketing manager for Dolby Laboratories, Stuart Bowling, said the new Atmos system is one of the biggest technological advances the company has made in the last 20 years.
"You can imagine watching a scary movie, and it's a scene when someone is hiding in a basement and there are footsteps on the floorboards above," Bowling said, according to the New York Times. "The Atmos system will actually play that audio from above people in the theater."
BLOG: Robot Prostitutes, The Future Of Sex Tourism
The new system will feature 64 speaker feeds and will be in select theaters later this year.
"Dolby Atmos is our most significant innovation in years and represents the future for entertainment sound in cinema," President and Chief Executive Officer, Dolby Laboratories, Kevin Yeaman said in a press release. "We have leveraged our deep insights into how people hear and experience sound to empower filmmakers, studios, and exhibitors with new technology that transforms storytelling."