Hit The Winter Olympics Slopes -- On Your PC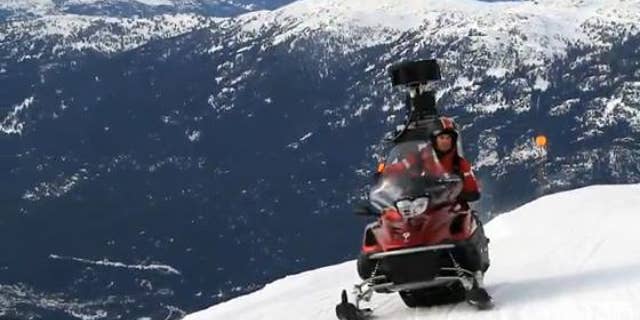 NEWYou can now listen to Fox News articles!
Google has added the Winter Olympics slopes to its Street View application, allowing users to see the same view down a mountain as a skier about to push off in their quest for gold.
With the 2010 Games about to start in Vancouver, the Californian search giant has been putting the finishing touches to its Whistler microsite.
The site permits users to "fly-through" the terrain and digitally-reconstructed infrastructure of the resort in three dimensions.
Engineers began thinking of ways to get sports fans closer to the action and came up with the idea of installing a Street View camera on a snowmobile and taking it 7,000 feet up Whistler mountain.
Engineer Dan Ratner explained: "In typical scrappy Google fashion, we were able to put this together over a few weekends. We used extra pieces from our Street View cars, some 2x4s, some duct tape, and a lot of extra hard drives."
"We got in touch with the folks at Whistler to discuss our slightly crazy idea and they were just as enthusiastic."
For more on this story, see SkyNews.com.