High-tech luggage to carry you away
It's almost summer. Time to grab our gadgets and get out of town.
But how to protect our gear? Fortunately, there are plenty of options. Whether we're shopping for our own vacation or for a gift for mom, dad or grad, there's a piece of high-tech luggage out there to help us hit the road.
1. Brief but protected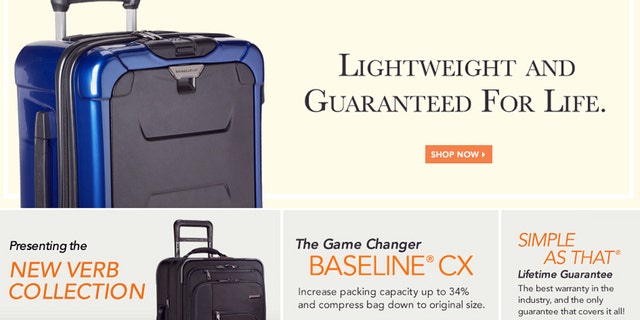 Whether it's tucked under an airplane seat or toted from meeting to meeting, a briefcase still says "I mean business." But it needs to protect without drawing attention. Briggs & Riley's @Work Large Expandable Brief ($319) is a smart, classic briefcase that comes with a lifetime guarantee. It has a compartment for a 17-inch laptop, padded areas for a tablet or e-reader, a fleece lining to protect smartphones and an RFID blocking compartment to prevent hackers from tapping into radio-emitting IDs and credit cards. That's a rare occurrence now, but it may become a real threat in the future.
2. Carry on, traveler
Briggs & Riley also makes an outstanding rolling carry-on that crams more into less space. The Baseline U122CX ($469) meets most domestic carry-on size restrictions (hopefully, picky United and American won't begrudge you the half-inch overage) and lets you squeeze up to 25 percent more clothing into the same space (going from roughly 44 liters to more than 55 liters). Essentially, it uses a pair of interior ratchets that expand the bag while you pack. Then, after you've zipped it up, you press down on the sides and it squeezes everything down again to official carry-on size. Should you be forced to check it, the U122CX comes with a TSA-friendly combination lock that only authorized security personnel can open
3. Digital duffle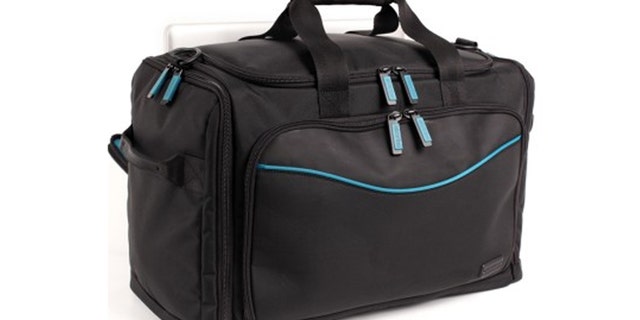 Not the briefcase type? Skooba's Laptop Weekender V.3 ($135) is a 21st century duffel. It has enough interior space for a weekend's worth of beach clothing, plus a special padded side pocket to accommodate a 15-inch laptop. On the opposite side is a pocket for pens, papers and sundry electronics. On the ends are pockets for cables and even a 7-inch tablet. Unlike most bags in this class, the Skooba Weekender boasts added padding and quality workmanship.
4. Two in one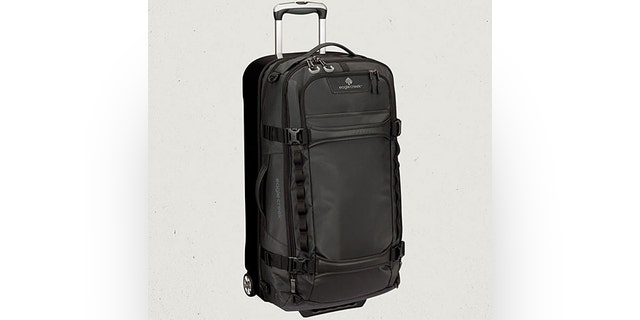 Boasting a lifetime guarantee and a solid globetrotting fan base, Eagle Creek has some durable and inventive designs. My favorite is the Morphus 30 ($470), a big roller with a secret: It's really two bags in one. The front part can be unzipped to become a large duffel or backpack, while hidden underneath is another bag that folds out while still attached to the wheeled back. It essentially doubles the capacity of the bag (from 93 liters) with another 91-liter bag, making it ideal for travelers who collect a lot of souvenirs. The bag's hard polycarbonate back presents a tough backside that can protect stashed electronics, and the entire roller bag can be turned into a backpack using hidden straps. That feature came in handy when I scrambled down a muddy hill in the rain with the Morphus securely strapped on my back. My only complaint: The pop-up handle could be an inch longer to accommodate piggybacking briefcases.
5. Grown-up backpacker
For former hikers now turned business travelers, there's the Osprey Contrail 28 ($340), a curved, sophisticated 75-liter roller with padded handles, a slew of special pockets and a lifetime guarantee. There's a top pocket for a camera or a phone and side and rear pockets for quick access to cables. And for that formal business meeting, there's a special "flight locker" organizer for suit and shoes. Best of all, the Contrail's sturdy internal aluminum frame with a raised base will keep your gear dry – even if you stand the bag in a puddle of water, which I freely admit I have done.
6. Hold everything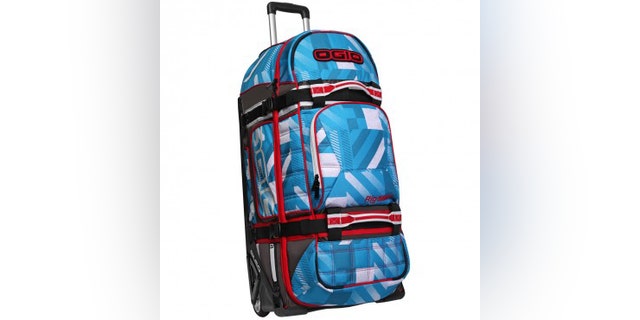 For those who can't pack light (you know who you are), there's the Ogio Rig 9800. Ogio is well-known among golfers for its Chamber Cart Bag, which keeps clubs from banging against each other. But it also makes a variety of luggage, totes and bags. The Rig 9800 is the big boy, with a capacious 123-liter capacity – enough to hold a small child (though we don't recommend it). It has a hard plastic back, big wheels and extra padding, including a spot for a ski or bike helmet. Hey, travel is supposed to be fun.