High tech ideas for dads and grads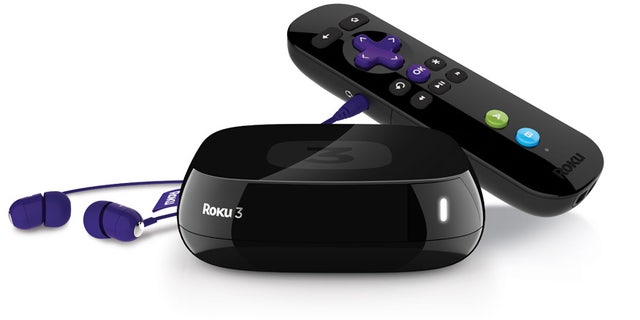 You can't play with a gift card, and a tie just isn't appropriate in this digital age. But with all the choices, from smart phones to digital cameras, it's easy to get something that ends up gathering dust in the closet. So I've selected a 5 high-tech items I've found that are actually useful, fun, and different. Hopefully, your dad or grad will agree.
Pump You Up
Working out can be a bore, unless you're in tune with your favorite music. The $130 BlueAnt Pump HD Sportsbuds are designed to keep the music going whether you're hammering free weights or pounding around the park in a downpour. The Bluetooth wireless headphones work with any smart phone and happily eliminate annoying cords. Furthermore, because the earbuds are waterproof they can withstand any workout (just rinse them off under the tap when you're done). Sonically, the earphones round off some high notes, in favor of emphasizing the lower bass end of music. It's an urban sound popularized by headphones like Beats, but it also eliminates some of the annoying tinny tones that can make digital tracks sound harsh.
Shine a Light
LEDs have pretty much taken over the flashlight market. They are more energy efficient and more durable than old-fashioned bulbs. ExtremeBeam's $80 XT8 Strobe is also something else: penetratingly powerful. The tiny 5.4-inch flashlight is able to beam a spotlight as far as 220 meters (about 720 feet), cutting a bright swath through woods and able to pick out night stalkers (even if in my case they turn out to be deer). The XT8's machined aluminum waterproof housing is rugged enough for the back country, and it will last for up to 7 hours, after which it will begin to gradually dim, warning you that it's time to get back to civilization.
Clean Water On the Go
Everyone appreciates clean tasting water. The Thermos Tritan Filtration Bottle is an ideal summer solution. No need to carry multiple plastic bottles, just fill up the $25 bottle and its internal filter will sift out contaminants such as cryptosporidium, giardia, lead, and volatile organic chemicals that can be in drinking water (it's NSF/ANSI 53 certified). The replacable filters ($13) last for 20 gallons or roughly 128 full refills. The company warns, however, that the filtration bottle is not designed to completely purify water, since it cannot remove some microrganisms.
The Super Tee
Even T-shirts have gone high tech. The $75 Bluesmith Lane is not just a fashion statement, it's the ultimate summer water sport shirt. The tee is made of a special Swiss-developed nano fabric that repels water. It also has a UPF (Ultraviolet Protection Factor) of 40, wet or dry, so it protects the wearer from the harmful rays of the sun (the American Melanoma Foundation categories a UPF of 40 as providing "excellent" protection). Running in sweltering Turkey, I found the shirt was able to breathe. And diving into the Mediterranean, water rolled right off the shirt. It also has several side benefits including a hip zipper pocket for stashing ID, quick drying properties, and the fact that the hydrophobic material means food and drink spills roll right off.
TV in the Internet Age
Streaming media boxes are all the rage among cord cutters and couch potatoes. For those trying to catch up on "Game of Thrones" or who just want to watch shows on Hulu Plus, there's the $100 Roku 3 box. It has more channels and entertainment options than any other model, including those from Apple or Amazon, whether you're streaming music from the likes of Pandora or want to watch popular shows from India. The Roku 3 also has a hidden, unique feature that won me over: a headphone jack built into its remote control makes any headphones wireless for quiet, late-night viewing.