Guy dreams up app called 'Magic,' then things get nuts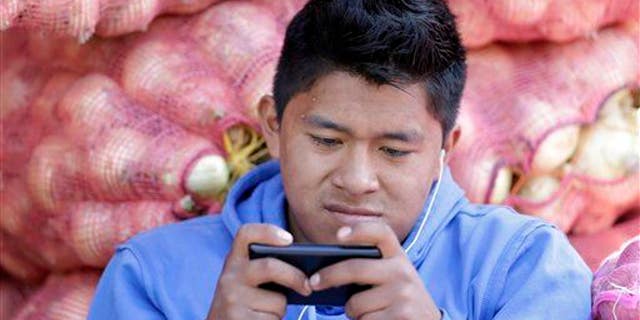 Up until last week, Mike Chen was working on a blood pressure tracking app called Bettir. Then, four days ago, he took 20 minutes to put together a side project he'd been thinking about called Magic, and to say it's overshadowed Bettir would be an understatement.
The idea: You text what you want—anything legal, from flowers for your girlfriend to takeout sushi to a wrench—to a number, and the Magic team works out the details and has it delivered to you, anywhere in the US and as soon as possible ...
just like magic. "This is something that I've always wanted to create to make my life easier," Chen explains to Mashable. He sent the new site to a few friends, figuring if they liked it, he'd improve the site (the original landing page was pretty sad-looking) and then do an official launch.
Instead, the site immediately went viral. After the Magic team (at first just two or three people who were also working on Bettir) sent the aforementioned wrench to a customer, the site was posted on Product Hunt and Hacker News (it was No. 1 on the latter within 20 minutes, TechCrunch reports.) By yesterday morning, the team—now at 18 people, with Bettir put on the backburner—had gotten nearly 18,000 requests.
The "magicians," as they're calling themselves, fulfilled the aforementioned requests and even weirder ones, like getting someone's parking ticket dismissed. (One they're still working on: a guy requested a tiger, the legality of which is not yet clear.) The site makes money by adding on what is currently a "slight markup" to the cost of whatever it is you're having done; for now, Chen says, they're mostly "guesstimating." Chen has barely slept, and the requests are still pouring in.
"Twitter came out of another company that was doing something completely different. Same with Instagram," he notes. "This kind of thing happens." (This app tells you when your breath stinks.)
This article originally appeared on Newser: Guy Creates App Called 'Magic,' and Things Get Nuts
More From Newser