'Guccifer,' Bush family hacker, speaks out: 'What I did was right'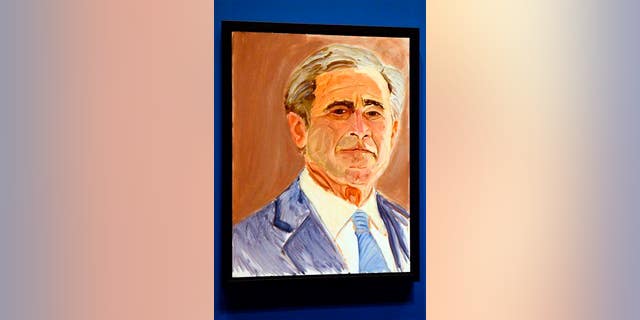 The hacker known as Guccifer, whose exploits brought the world such images as George W. Bush's self-portrait in the shower, doesn't regret his actions: "OK, I broke the law, but seven years in a maximum-security prison? I am not a murderer or a thief," he tells the New York Times, which notes that two of his cellmates in a Romanian prison are convicted killers.
"What I did was right, of course." He justifies it, the paper reports, with a lengthy statement on how the Illuminati run the world, the 9/11 attacks were a conspiracy, and a nuclear attack on Chicago is planned for next year.
But a Romanian prosecutor doesn't see politics behind the hacking, which he says targeted "no Illuminati, just famous and beautiful girls." Guccifer—or Marcel-Lehel Lazar of Romania—didn't need particularly high-tech methods to break into accounts of the Bush family, Colin Powell, and other well-known people, the Times reports.
The Smoking Gun offers a comprehensive list of his victims, who range from entertainers like Steve Martin to Titanic investigator Robert Ballard. The unemployed 43-year-old did it all with a "clunky" desktop computer and his phone, guessing at answers to users' security questions.
In January, Guccifer feared that authorities were onto him, so he destroyed his hard drive with an ax. But pieces he left behind were used as evidence against him.
The prosecutor seems to have some pity for him: "He is just a poor Romanian guy who wanted to be famous." He was caught in late January.
This article originally appeared on Newser: Guy Who Hacked Bush Family, Celebs: 'What I Did Was Right'
More From Newser