Google search results for a Republican politician from North Carolina on Friday displayed a photo of the woman with the word "bigot" written across the bottom before it was taken down.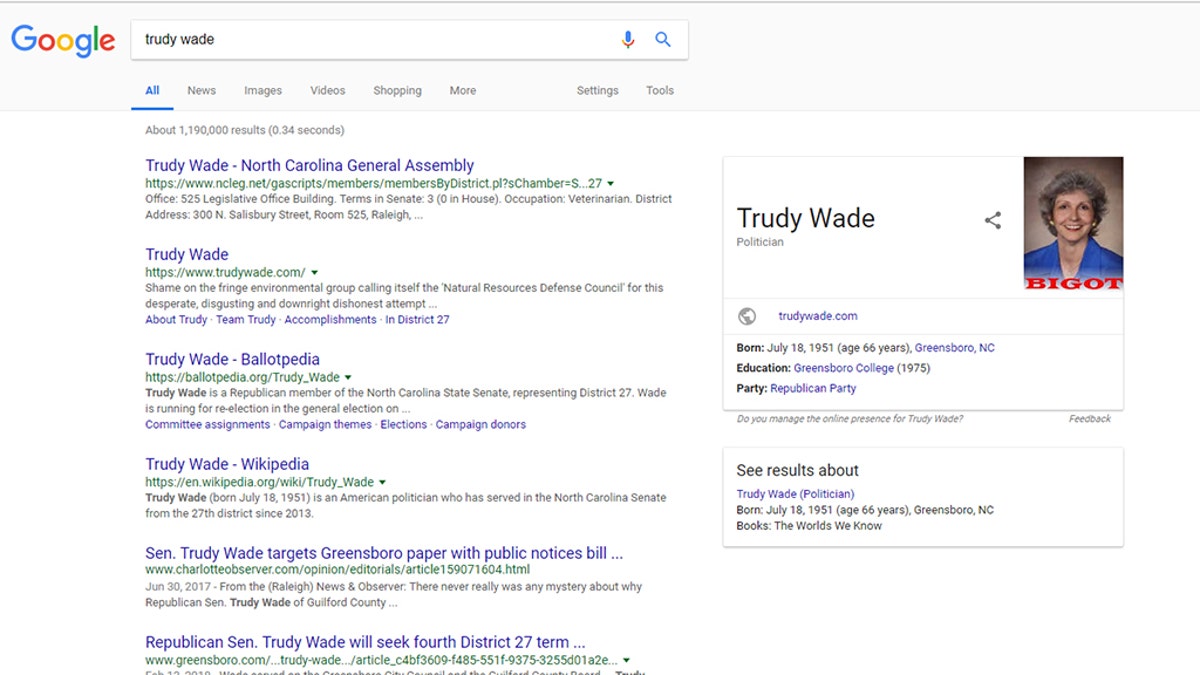 The photo that appeared on the right side of the page, first reported by Vice News, showed a photo of North Carolina State Sen. Trudy Wade with the word "bigot" written in capital red letters under her headshot.
The image result was removed later in the day, as a search of Wade's name only provided her website, some brief background information and her party affiliation.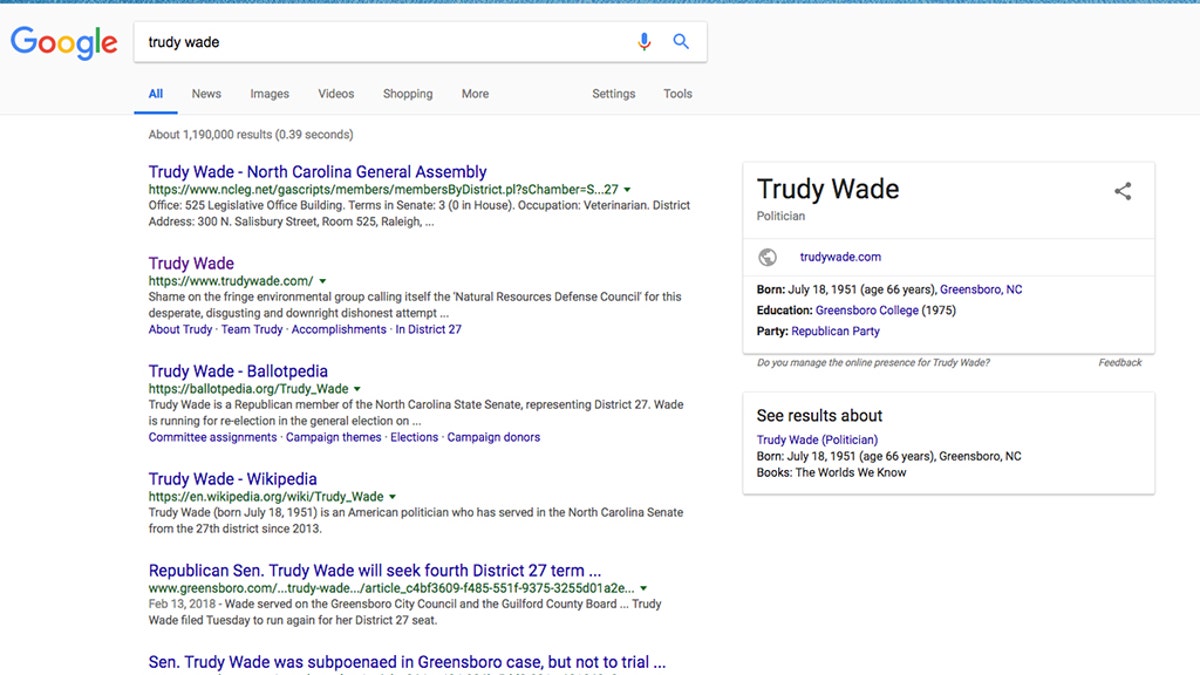 When contacted by Fox News, a Google spokesperson said that "Information and images from our Knowledge Panels are automatically sourced from around the web. When we are alerted to issues like this, we move quickly to fix the problem, as we did in this case.
GOOGLE UNDER FIRE FOR LISTING 'NAZISM' AS THE IDEOLOGY OF THE CALIFORNIA REPUBLICAN PARTY
"Individuals are also able to get verified for the ability to suggest edits and request to change their primary photos on Knowledge Panels," the spokesperson continued.
The company added that they urge individuals who have Knowledge Panels to become verified by using the provided link below the results box. In this particular instance, Google said Wade's panel is not verified, nor does the company have a request for the action.
Wade did not immediately respond to Fox News' request for comment, however a legislative aide who spoke to Vice News was upset by the image, which they said "isn't even current."
The lawmaker is currently up for re-election, facing off against Democrat Michael Garrett.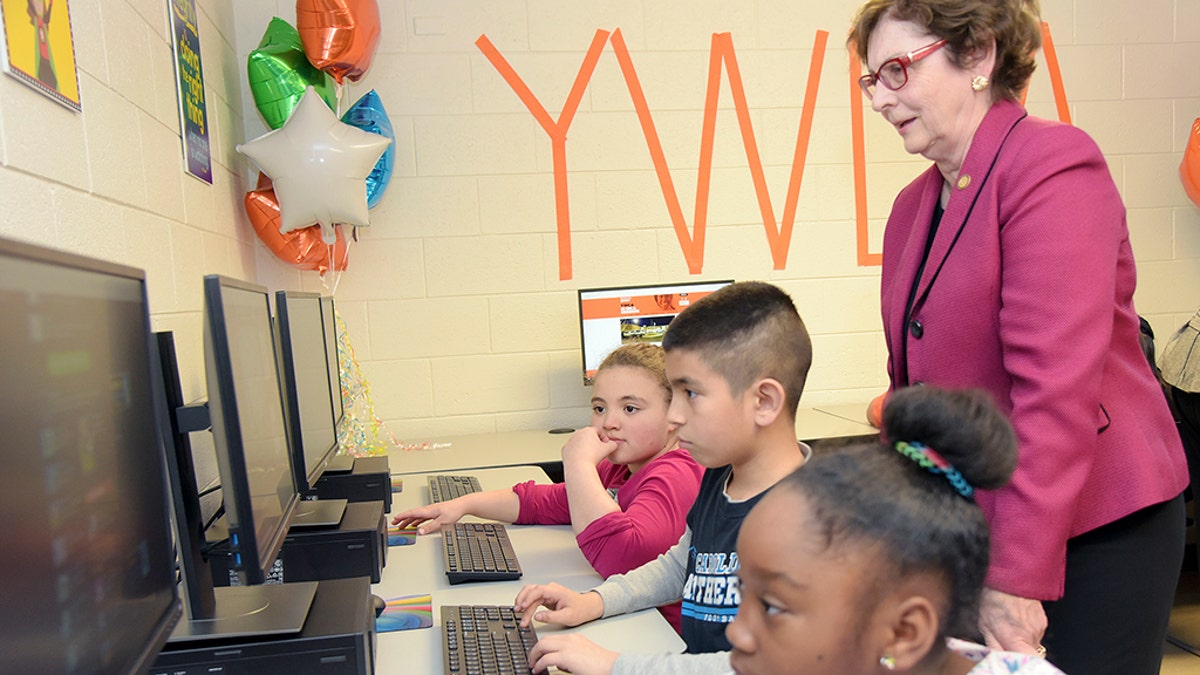 GOOGLE SET TO END CONTROVERSIAL PROJECT MAVEN MILITARY AI PROGRAM, REPORT SAYS
According to TrudyWade.com, listed in the Google results, Wade was a veterinarian for more than 30 years. Now she represents North Carolina's 27th district and has held the office since 2013, the site said.
This is not the first time this week that Google has faced an issue with its Knowledge Panel. On Thursday, an error in search results listed "Nazism" as the ideology of the California Republican Party.
The error, which was first spotted by political strategist Eric Wilson, listed "Nazism" alongside other ideologies such as "Conservatism," "Market liberalism," "Fiscal conservatism," and "Green conservatism."
The error was later fixed. A Google spokesperson told Fox News that it was likely the result of vandalism on one of its sources.
Fox News' Chris Ciaccia contributed to this report.