Google launches new search tool to help veterans get civilian jobs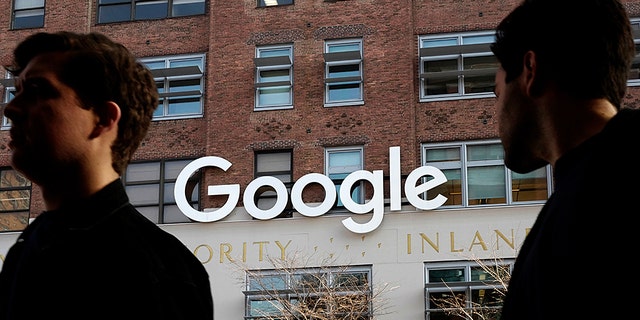 In an effort to help soldiers transition from the battlefield to the boardroom, Google is launching a new search tool specifically to help service members get civilian jobs.
In a blog post on Monday, Google Cloud Program Manager Matthew Hudson, himself a former civil engineer for the Air Force, laid out the details for the company's "Grow with Google" initiative, designed to help veterans seek opportunities that may excite them once they enter civilian life.
"Starting today, service members can search 'jobs for veterans' on Google and then enter their specific military job codes (MOS, AFSC, NEC, etc.) to see relevant civilian jobs that require similar skills to those used in their military roles," Hudson wrote in the post.
NEW YOUTUBE FEATURE SHOWS HOW MUCH TIME YOU SPEND ON IT
He continued: "We're also making this capability available to any employer or job board to use on their own property through our Cloud Talent Solution. As of today, service members can enter their military job codes on any career site using Talent Solution, including FedEx Careers, Encompass Health Careers, Siemens Careers, CareerBuilder and Getting Hired."
Hudson added that to make the process easier for veterans who want to start their own businesses, Google is also adding a new feature through its Google My Business listing tool, allowing businesses to be identified as "veteran-owned or led."
According to a 2017 report from the U.S. Small Business Administration, approximately 2.52 million businesses were "majority-owned" by veterans.
Their impact to the U.S. economy is nothing to pass over, either. The SBA noted veteran-owned firms had receipts of $1.14 trillion, employed 5.03 million people in sectors such as wholesale trade, manufacturing and "professional, scientific, and technical services" and had annual payrolls of $195 billion.
WHITE HOUSE 'TAKING A LOOK' AT REGULATING GOOGLE
Despite the fact that 9.1 percent of all U.S. businesses are veteran-owned, there are still many former servicemen and women who aren't getting the opportunities they deserve in civilian life, Hudson added.
"There isn't a common language that helps recruiters match a veteran's experience with the need for their skills and leadership in civilian jobs," Hudson wrote in the post. "As a result, 1 in 3 veterans—of the roughly 250,000 service members who transition out of the military each year—end up taking jobs well below their skill level."
In addition to the new search tools Google is providing, as part of the aforementioned Grow with Google initiative, Google.org, the company's philanthropic arm, is giving a $2.5 million grant to the United Service Organizations "to provide training and career guidance in IT support."

Follow Chris Ciaccia on Twitter @Chris_Ciaccia