Gifts for the tired traveler
Like it or not, the holidays seem to ineluctably entail travel—and the headaches that accompany trips to see family and friends. So while you're considering gifts for those not-so-near yet dear, there are several gadgets we've tested over the past year that we've found can ease the travails of the road warrior in your family.
1. Durable Smart Phone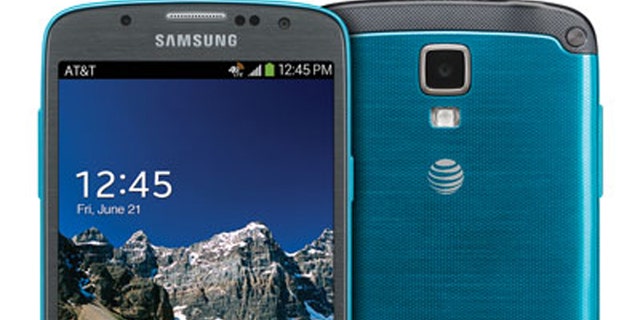 If there's a single device every traveler seems to rely on now it's a smart phone. But planes, trains, and spills can kill an unprotected phone. Fortunately, a growing number of models are using some form of waterproofing and added protection.
The popular Samsung Galaxy S4 comes in an Active version, for example. It's just $100 from AT&T with a 2-year contract, yet it has all the cutting-edge smarts a traveler needs. It has a zippy quad-core processor, a high-definition 5-inch screen, face recognition, and "air view," which senses when a finger is hovering over the screen. The major differences between this model and the regular S4 are that the Active model has an 8-megapixel camera (versus 13), raised command buttons, and is slightly thicker and heavier (less than three quarters of an ounce).
With the ports plugged, the Active can handle about 3 feet of water for about 30 minutes. It has survived spills, chills and some fresh water dunking (salt water and chlorine are usually not recommended) on our trips. It isn't made for military duty, but it gives road warriors an extra level of protection.
2. Comfortable E-reader
Now that you don't have to turn your electronic device off during takeoff, dedicated readers of e-readers can keep tapping pages for the entire flight. For them, there are several models from Amazon and Barnes & Noble, but a favorite of ours is still the lesser known Kobo Aura HD.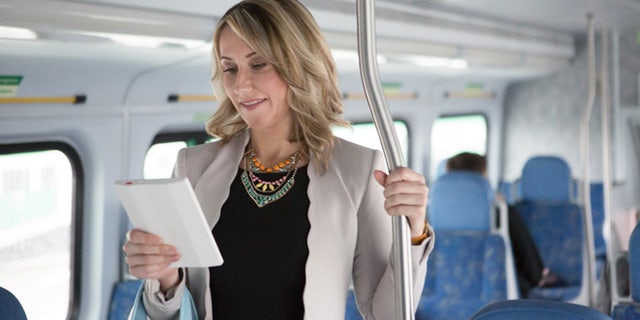 The $170 Kobo model costs more than the others but offers a bigger 6.8 screen. It makes a noticeable difference since it's closer in size to its analog relative, the paperback book. The devices uses E Ink's monochrome display technology, and an informal panel of readers thought the Kobo screen appeared whiter than the competition, although the difference is subtle.
The Aura HD offers all the usual e-reader conveniences. It will last for weeks on a single charge. Boomers can enlarge the font size for legibility. There's a free Kobo iOS and Android app, as well, for reading your books on other devices. You can look up words by tapping on the screen, highlight passages, and shop for titles online. Best of all, it uses an open e-book format, EPUB, so you won't feel tethered to the store for life.
3. Powerful Portable Speaker
There are literally dozens of portable wireless speakers available now. One of the best sounding that we've tested this year is the $200 Klipsch GiG.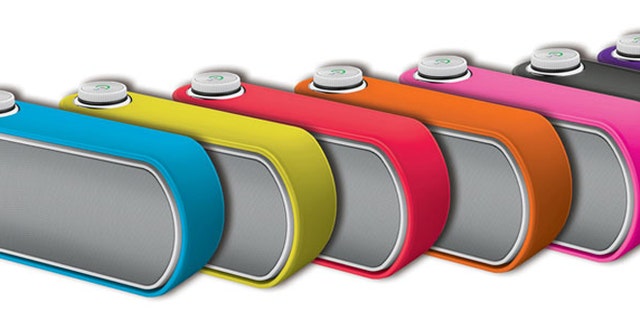 Using a Bluetooth wireless connection (or cable if you prefer) the GiG can pair instantly with NFC equipped phones. It has dual one-inch drivers that do an excellent job cranking out the decibels without noticeable distortion. It handles jazz to rock with equanimity and has a lithium ion rechargeable battery that will last up to 12 hours (at moderate volume levels).
We also like the GiG's old-fashioned stereo touches, such as large volume knob, and a swing-out bracket that allows it to stand vertically or hang on a hook. The only shortcoming is that it larger than other portables in this price range.
The speaker is 7 inches long and weighs almost 1 1/2 pounds. But if you're a music fan, you'll find room for it in your briefcase.