Giant future iPhone 7 could get bendable display tech, report claims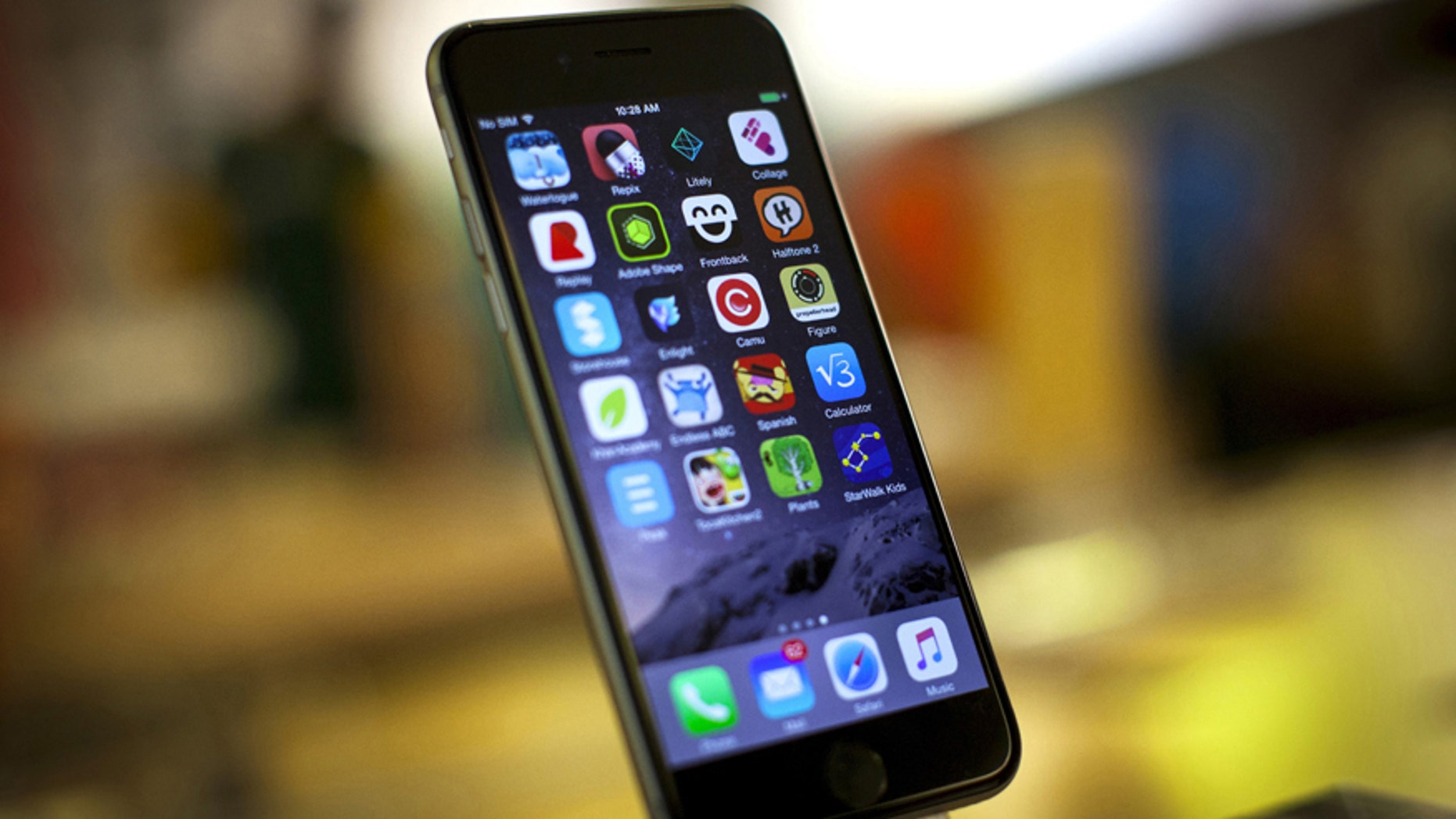 File this in the rumor bin, but a report this week suggested that Apple is considering a bigger iPhone that sports the same display technology Samsung uses for its phones – possibly heralding bendable iPhone screens.
Apple is working on a 5.8-inch iPhone – its largest yet – that would adopt an organic light emitting diode (OLED) display, according to reports on Apple enthusiast sites, which cite an original report at DigiTimes. Taiwan-based DigiTimes typically reports what component suppliers are testing or are planning to manufacture. In some cases, device makers like Apple ultimately cancel the plans. Currently, Apple's largest phone is the 5.5-inch iPhone 6s Plus.
Related: Apple will host 'let us loop you in' media event on March 21
The screen could make a debut on the iPhone 7 in 2017 or possibly a later version (like the iPhone 8) in 2018. Some reports have been dropping the name "iPhone Pro" as possible branding for the device. Apple recently branded its largest iPad the iPad Pro and MacBooks use that nomenclature too.
Samsung out front
Samsung has been using OLED displays on its Galaxy phones for years. Apple uses liquid crystal display (LCD) tech on all of its iPhones. The only Apple device to adopt OLED is the Apple Watch.
Related: Apple rushing to catch up with Samsung on displays, reports say
If the rumor pans outs, OLED tech would allow Apple to make an iPhone with a curved, wrap-around display, similar to what Samsung uses on the Galaxy S6 Edge and S7 Edge. As smartphones evolve, they are expected to move away from the simple flat screens used today to curved designs and eventually devices that are flexible and even foldable.
"If true, there is only one good explanation -- the larger display size is for adding one or possibly two folded edge screens," Ray Soneira, a display expert and CEO of DisplayMate Technologies, told FoxNews.com via email. And Soneira wrote in a recent review of Samsung's Galaxy S7 Edge display that future devices may have "truly flexible, bendable, and foldable OLED display screens."
Related: Wave of 2016 MacBook updates on the way
OLED tech offers other advantages over LCD too. OLED displays are typically thinner, lighter, with a smaller bezel (border) and have more vibrant colors with high color accuracy, among other benefits.
Apple falling behind
The challenge for Apple is that it's falling further and further behind Samsung in display tech, a critical component on any many devices. For example, the curved display on the 5.5-inch Galaxy S7 Edge, which "waterfalls" or wraps around on two sides, has gotten mostly excellent reviews.
Related: Apple's success in China comes at a cost
Not only does it offer the advantages mentioned above but Samsung is using the curved display to make the S7 Edge more compact than it would otherwise be. That makes it easier to hold, among other things. That said, while some of the features and apps that take advantage of the phone's curved edge can still seem gimmicky, the most important take-away is that it points to a future where curved displays are the rule rather than the exception. And on sheer aesthetics, a phone with a curved OLED display beats a flat screen phone every time.
Another challenge is finding a supplier. Apple arch rival Samsung is currently the largest manufacturer of smartphone OLED displays. So, Apple would either have to turn to Samsung or wait for a smaller manufacturer like LG Display or Japan Display Inc. to catch up.
Apple did not respond to a request for comment on this story from FoxNews.com.