German Tech Shuts Up Grunting Tennis Players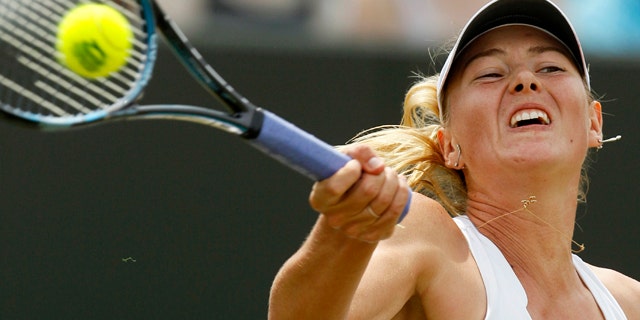 Disgruntled tennis fans fed up with the primal screams of the world's top players at Wimbledon were empowered Thursday with the ability to turn down the volume on the Centre Court squawks.
German researcher organization Fraunhofer devised noise reduction technology that allows radio listeners to fade out external sounds while raising the volume of the commentary.
The Wimbledon Net Mix program arrived at an opportune moment for followers of the sport, who have long complained about the racket made on court, chiefly by female players.
Many were fearing a potential final grunt-fest Saturday between serial offender Maria Sharapova and Victoria Azarenka of Belarus, also well-known for her loud exclamations on court.
Russian fifth seed Sharapova delivered the loudest recorded grunt in 2009, with a siren-like cry of 105 decibels.
The technology, introduced in partnership with BBC Radio, allows online listeners to protect their eardrums against the players who howl and growl their way through rallies at the traditional All England Club.
Fourth-seeded Azarenka will get the noisy semi-final action underway Thursday on Centre Court against eighth seed Petra Kvitova before current title favorite, Sharapova, takes on the wildcard phenomenon Sabine Lisicki.