Gangsta search yo' results with Gizoogle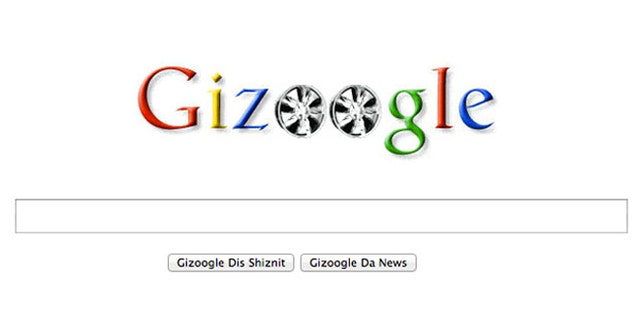 Google's search results are way too vanilla for an OG like yourself. You need a search engine with a little gansta funk in it. Fo' shizzle my nizzle, here's one that's "realer than Real Deal Holyfield": Gizoogle.
What's Gizoogle you ask? Though not affiliated with Google in any way, it's just like its more straight-laced cousin, with one noticable difference: it translates all search results into the ganstalicious slang popularized bySnoop Dogg.
Not hip to Snoop's linguistic flair on his "Doggy Fizzle Televizzle" show on MTV? No worries, just log on and get schooled. But before you do, Gizoogle has a few words of warning.
DNEWS NUGGET: Snoop Dogg Is Now a Lion
"This website is only intended for mature audiences familiar with the slanguage used by Snoop Dogg, and anybody under the age of 13 should not visit this website without adult supervision," the website states.
For example, let's type in the most non-gangsta thing we can think of. How about the "Lawrence Welk Show." Here's what Gizoogle's "Wikipizzle" page spits out:
"Da Lawrence Welk Show be a American televised musical variety sheezy hosted by bangin' band leader Lawrence Welk. Da series aired locally up in Los Angelez fo' four muthaf****n' years (1951-55), then nationally fo' another 27 1/2 muthaf****n' years (1955-1971) via the ABC network..."
According to the website, "Gizoogle was originally created by John Beatty, who started the site in 2005 as a joke after inspiration from a friend's constant use of the slang on America Online's Instant Messenger service" and also by Snoop's" show on MTV.
Over the years Gizoogle has encountered some glitches, undergone address changes and been on and off line. However, now it's been restored to its former glory.
NEWS: This Is Your Brain On Freestyle Rap
"The slanguage used in our algorithm has been quoted from Snoop Dogg himself and is commonly used in movies, conversations and music he has written," states the website. "These words are based on slang and can not be interpreted in any other way other than how they are quoted. There are no racist words used in the algorithm."
Sure, Gizoogle isn't sheets-and-burning-crosses racist, but it does wander into the ironic "hipster racism" territory, a topic that's been hotly discussed in recent years. This is probably a questions for Yo, Is This Racist?