Facebook's Mark Zuckerberg isn't stepping down anytime soon despite widespread criticism
Facebook CEO Mark Zuckerberg says that he is staying put despite widespread criticism that has included one of America's premier media critics calling for him to step down as chairman of the board.
Washington Post media columnist Margaret Sullivan wrote a scathing piece on Monday that declared Zuckerberg, 34, is "incapable of leading the broken behemoth that is Facebook." But the Facebook founder said it's "not the plan" to step down as chairman anytime soon, during an interview with CNN reporter Laurie Segall on Tuesday.
"I'm not going to be doing this forever but I'm not currently thinking that [stepping down] makes sense," he said.
FACEBOOK-NEW YORK TIMES FIGHT GETS UGLY: SOCIAL NETWORK SLAMS NEWSPAPER'S 'INACCURACIES
Last week, The New York Times published a 6,100-word report detailing Facebook's attempts over a two-year period to deny, delay or deflect blame over Russia's election manipulation on the site. Zuckerberg told Segall that the company has taken steps to fix the issues moving forward.
"We've spent a lot of the last couple of years now basically building up our systems and strengthening them to be able to address this," he said. "We've been very focused on this and invested a lot in it."
Zuckerberg said critics who think Facebook hasn't made progress are wrong, but he admits that he wishes the company knew about these issues sooner.
SHERYL SANDBERG SAYS NEW YORK TIMES REPORT SHE WAS DISINTERESTED IN RUSSIAN MEDDLING IS 'SIMPLY UNTRUE'
"I wish we understood it before 2016, before the Russians tried to do these information operations in the first place," Zuckerberg, 34, said.
"In 2016, there is no doubt that we missed something really important. The Russian effort to try to have these coordinated information operations, on Facebook and also the internet more broadly, was not something we were expecting. Elections are always a high-security event and we were expecting certain kinds of cyber-attacks and we found that," Zuckerberg told Segall.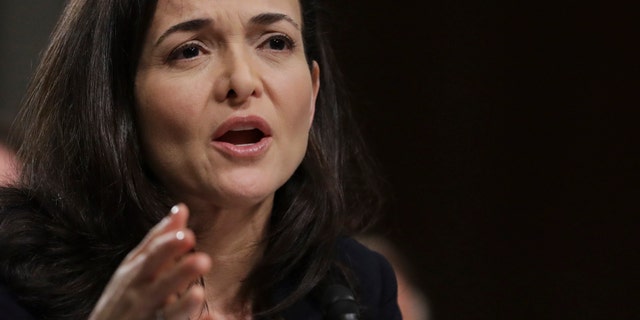 "The Russians were trying to hack into specific accounts and we told the people, we told the FBI. But we weren't on top of these coordinated information operations," he continued.
FACEBOOK'S SHERYL SANDBERG UNDER FIRE AS EMPLOYEE MORALE SUFFERS FOLLOWING TIMES REPORT
The Facebook chief denied that his company makes content decisions designed to appease political leaders. However, he admitted that he is responsible for everything that happens at Facebook – specifically a revelation in the Times bombshell that the company was using a GOP-opposition firm, Definers Public Affairs.
"I wasn't particularly happy about that piece of it… that's certainly a big part, when I read about this, that made me want to look into this more deeply," he said.
The Times also claimed that COO Sheryl Sandberg worked in secret to prevent Facebook's board and the public from learning the full extent of Russia's misinformation campaign – but Zuckerberg had nothing but kind words for her.
BANNED FROM FACEBOOK? NEW PRO-TRUMP SOCIAL NETWORK OFFERS ALTERNATIVE
"Sheryl is a really important part of this company and is leading a lot of the efforts to address a lot of the biggest issues that we have. She's been an important partner to me for 10 years and I'm really proud of the work we've done together," Zuckerberg told Segall. "I hope that we work together for decades more to come."
Segall then asked if Zuckerberg's power should be "checked," since he oversees the digital "kingdom" of two billion people.
I always talk about how we need to partner with governments around the world and other companies and non-profits and other sectors," Zuckerberg said. "So yes, I don't think fundamentally we're going to be able to address these issues by ourselves."
Fox News' Christopher Carbone contributed to this report.