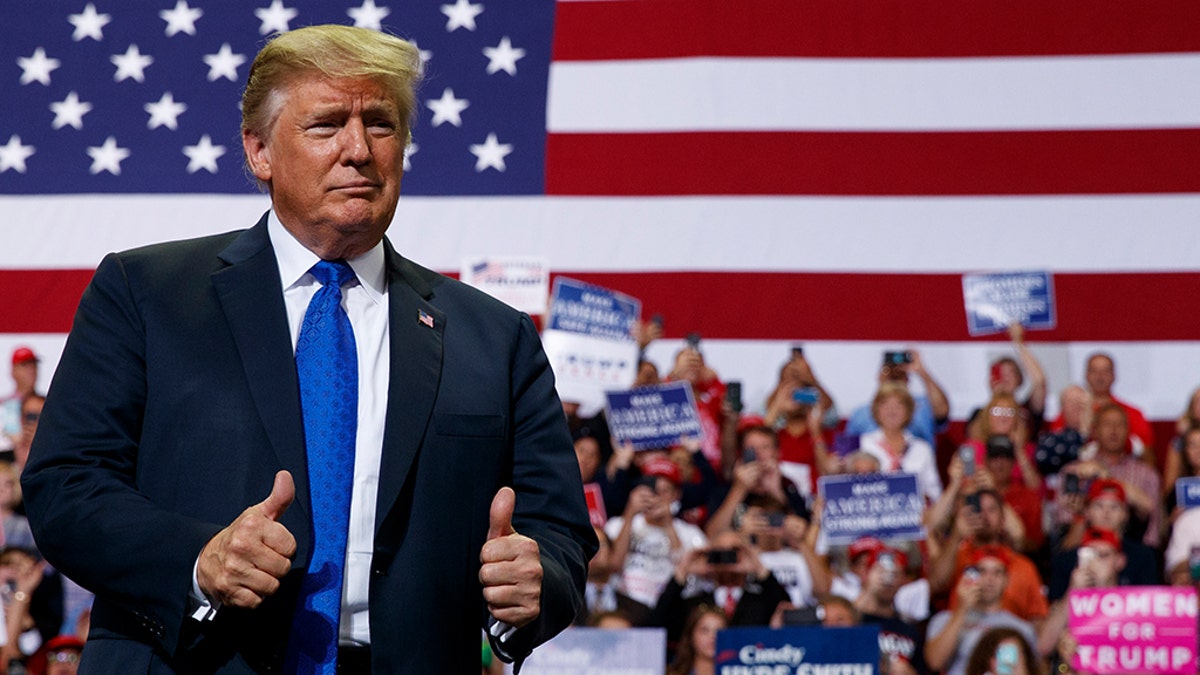 President Trump's supporters now have an alternative to Facebook after several users have complained about having posts blocked or accounts deleted entirely.
Addison Riddleberger, the founder of the new platform, told Fox News he's still in the dark about why Facebook disabled his account 24 hours before the midterm elections, shutting down his pages "Standing for Americans," "Freedom Catalog," and "Patriotic Folks."
And now "Trump Town" has opened its virtual doors to anyone wary of getting blocked on other social media platforms.
"It's geared toward Trump supporters and conservatives who've been ostracized from other online platforms for simply having a countering opinion," Riddleberger said.
The site looks and feels like Facebook with the name being the biggest difference.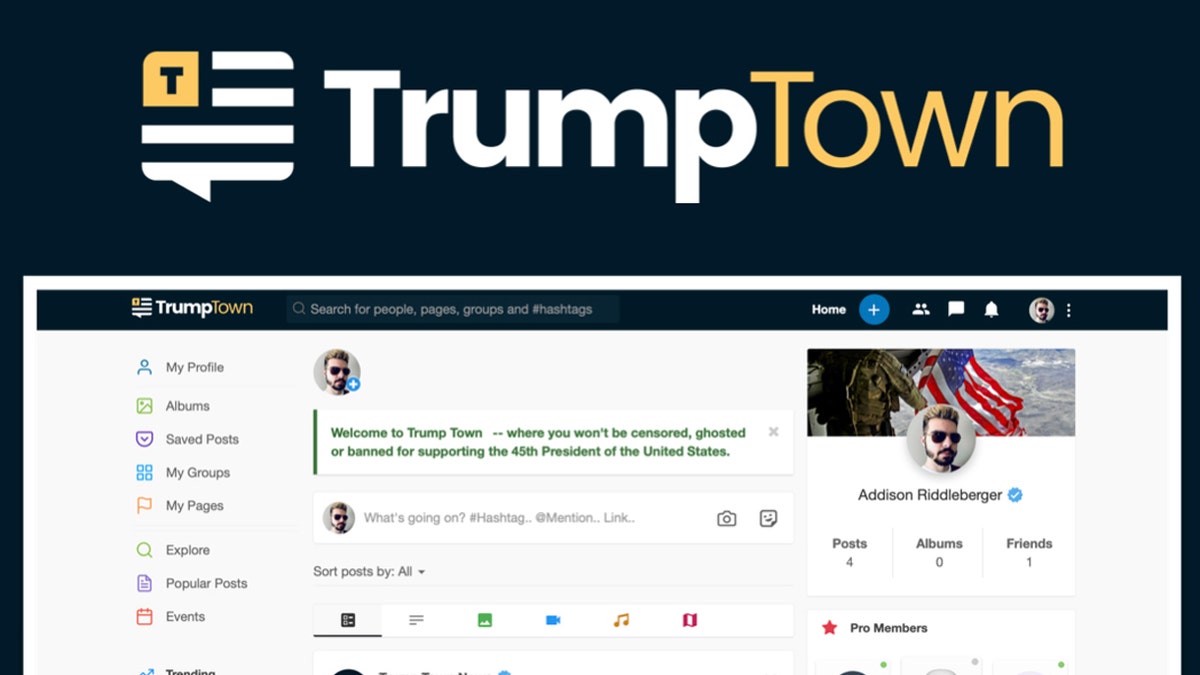 "Welcome to Trump Town -- where you won't be censored, ghosted or banned for supporting the 45th President of the United States," Riddleberger wrote in a sample post for the new website.
FACEBOOK-NEW YORK TIMES FIGHT GETS UGLY: SOCIAL NETWORK SLAMS NEWSPAPER'S 'INACCURACIES'
Riddleberger said he started Trump Town for two reasons.
"First, because someone needed to offer a conservative alternative to the monopoly that left-leaning elites hold over the social networking space. Secondly, because myself and many other conservatives have been personally affected by self-proclaimed 'open-platforms' clamping down on my right to free speech."
TrumpTown.com is described as a free-to-use social networking platform with membership options for users who want to enhance their experience.
Facebook did not immediately respond to request for comment.